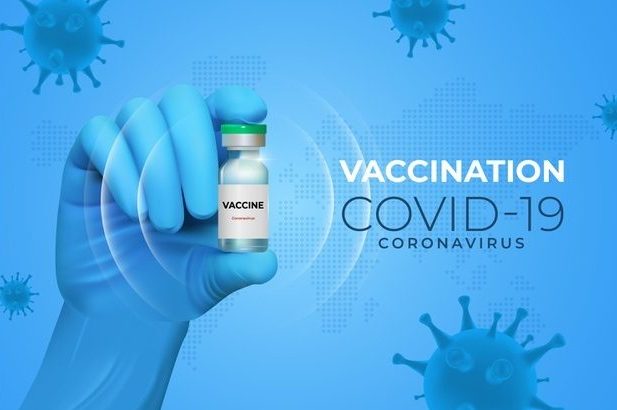 ---
Your commitment spurs progress
The biggest vaccination programme in British history has sailed comfortably past 34 million adults receiving their first dose of a COVID-19 vaccine. This has been achieved in no small part thanks to care colleagues supporting NHS counterparts and volunteers in vaccination centres across the country.
When the first vaccine was approved, residents and staff in care homes for older adults were top of the list for vaccination. I'd like to thank again those care colleagues who shared their positive vaccination experiences on this blog site and elsewhere. You have really helped to inform, reassure and encourage many more care staff to take up the vaccine, regardless of background or circumstance.
You have shown vaccination is a safe and effective way to prevent the spread of COVID-19, protecting yourself and those around you.
The vast majority of your colleagues seem to agree. As of 6 May 2021, nearly 82% of staff working in older adult care homes in England had received their first vaccination.
Although this is an impressive figure, there remains significant variation at a regional, local and individual care home level. The Social Care Working Group of SAGE has advised uptake rates of 80% in staff and 90% in residents in care home settings are needed to provide a minimum level of protection against further outbreaks.
Maximising protection - tell us what you think
Last month, the Department of Health and Social Care launched an open consultation seeking your views on making vaccination a condition of deployment in older adult care homes, to protect the people most at risk in our communities.
I know so many of you are already going above and beyond to keep your residents, colleagues and loved ones safe. The condition, if applied, would be carried out in that self-same spirit. Think of it as another layer of protection, like PPE, testing or restricting staff movement between care settings.
We also believe it could help level out significant regional variations in vaccination uptake, which the national picture can't reflect. London, for example, has a significantly lower uptake rate than other parts of England.
With an issue as complex and nuanced as this, the Government really wants to get it right - and with the views of care colleagues at the very heart of its decision making.
The consultation remains open until Friday 21 May 2021. Many of you have already contributed, but we still need many more views to help us make the best informed judgment possible for care home staff and residents.
I am already sharing my thoughts, opinions and guidance on how to work with care homes to boost vaccination uptake, but your workplace perspectives will provide vital intelligence, helping to inform the way this is done.
It's natural to have views about changes to employment conditions but, with or without them, I have no doubt protecting the people in your care will always be your first priority. I urge you to contribute to the consultation.