This page will update regularly with links to news, publications, web links and other useful resources in support of the Carers Strategy call for evidence running between now and 30 June 2016
Dementia: Equity and Rights
We're very please to help promote this important new work, which not only highlights the diversity of people dementia affects but also considers their rights and equality in the context of disability and the role carers play in supporting them. Jon Rouse lends his support in his latest blog: Dementia - tending the roots of identity.
State of Caring conference 2016 - Carers Strategy takes centre stage
The recent State of Caring conference hosted by Carers UK was an opportunity for the Department of Health (DH) – manifest in convivial human form by Alistair Burt, Minister for Community and Social Care and our policy leads Mark Browne and Amy Baldwin - to showcase the work on creation of a new Carers Strategy. Read more
Recognition and support must go hand in hand for unpaid carers
It's with pleasure we feature the latest guest blog from Tony Hunter, Chief Executive of the Social Care Institute for Excellence (SCIE). As part of our call for evidence coverage, he explains why it's so important that we work together to improve support for unpaid carers. Read more
Alistair Burt shares emerging themes from call for evidence
When this call for evidence launched in March, then – as now – I was keen to understand the reality of unpaid or informal care in England and to build a comprehensive picture of what people need and want to lead happier, healthier lives alongside caring. Read more
Commissioning: how this call for evidence can shape the future of carer support
Strategic Joint Commissioner Karen Timperley recalls joining Camden Council some years ago as carers services lead. Arriving from the voluntary sector on a three year contract, she had a vague notion this would be 'long enough' to put her plans for carers into action. Read more
Jon Rouse: Developing our carers strategy - make your voice heard
Our Director General for Social Care Jon Rouse explains how expressing our debt of gratitude to unpaid carers is not enough. They need service support and the encouragement to seek help and advice for the preservation of their own health and wellbeing. Read more
Lyn Romeo: Putting carers first - this call for evidence will help us do more
Our Chief Social Worker for Adults, Lyn Romeo offers her own endorsement of the call for evidence and her own perspective on the need to do more for carers within families and communities. Social workers are uniquely positioned to understand the personal and sometimes private concerns of those caring for loved ones. Read more
Care Minister announces call for evidence in support of new Carers Strategy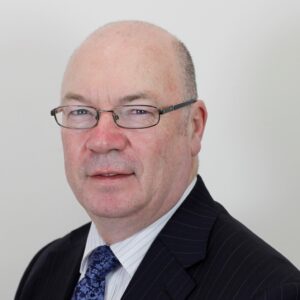 Alistair Burt, Minister for Community and Social Care has launched a call for evidence seeking a better understanding of the needs of unpaid carers. How can they be better supported? What services, resources and opportunities do they need to enjoy a happy and healthy life alongside caring?
This engagement exercise will seek views from carers, families, employers, clinicians, social care professionals, educators and many others about what more the government can do to provide support and help carers lead a full life without compromising their caring responsibilities.
Care Minister Alistair Burt said: "Carers make an invaluable contribution to society. I have met many brilliant carers who have told me it can be a struggle to keep all the plates spinning and make time for themselves. Through the Government's new carers' strategy, we want to support carers to do the best for their loved ones and have a life of their own beyond caring."
The call for evidence is open until 30 June 2016 - please get involved and help shape a strategy which could benefit us all.