In this latest blog inspired by our Carers Strategy call for evidence, Strategic Joint Commissioner Karen Timperley recalls joining Camden Council some years ago as carers services lead. Arriving from the voluntary sector on a three year contract, she had a vague notion this would be 'long enough' to put her plans for carers into action.

At the time it felt like a huge commitment but, needless to say, I am still the carers lead in Camden and my ambitious plan clearly needed longer to play out!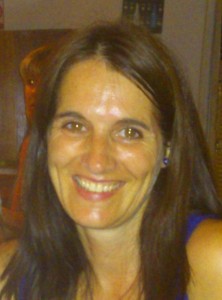 No one can deny there have been many improvements in carer support over the years. I have been working with carers for more than 15 years and know that campaigning and hard work has led to successive pieces of legislation and national strategies pushing the carer agenda to the forefront.
Carers are widely recognised and supported to an extent we only imagined - but rarely thought -would be achieved a few years ago. when we were all using our creative talents to secure funding from health and social care or trying our best to ensure carer assessments really were embedded in practice.
Whilst I recognise the progress made there is still much to do to make sure carers are supported in what can be a life changing role. I was reminded of this recently when I met with a colleague, whom I've known for a few years, but had reached crisis point in their caring role before asking for advice.
I talk to - or talk about - carers most days, so it is easy to forget that they often choose not to disclose information about their caring role to colleagues and managers. Carers worry they will be seen as unreliable or someone who cannot be depended on.
It made me realise that, despite the increased awareness, many carers and young carers only share the information they need and still worry they may be seen in a negative light. It often takes a crisis to force someone to talk about the struggles they face every day. Consequently, we continue to hear the same messages; the difficulty of juggling work or family life with caring responsibilities, feelings of isolation and exhaustion, and of young and young adult carers who miss out on opportunities in education and employment.
As commissioners, we regularly think about how we can shape future services and how best to utilise resources to support carers and the people they care for. We also consider ways to build resilience and ensure our communities are carer friendly.
With the recently call for evidence launched to support a renewed national carers strategy, we have an opportunity to share good practice, so not surprisingly I have been thinking what I can offer from Camden.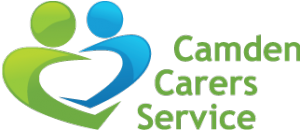 I know the local carers centre has really good examples of working with people with diagnosed dementia and their carers. 'Reminiscence' and 'remembering together' workshops have helped people rediscover their relationships and form new ones. There are numerous examples of how carer health and wellbeing has improved through joint working across health, social care, public health and the voluntary sector. I think we are all proud in Camden of our partnership working and our attempts to break down barriers to joint working wherever we can.
What I would personally like to hear about from the call for evidence are examples of how carers have been supported through integrated commissioning or co-commissioning; how technology has been used to support carers, young carers and the people they care for to lead more independent and healthy lives. Additionally, I'd like to know how remote technology is helping carers at a distance keep in touch and connect to the person they care for.
There are fantastic innovative examples of how carers and young carers are identified, supported to care or stay in work or college. I know from the frequent e-mails I receive from fellow commissioners and carer leads that we are all looking for practical solutions to improve how carers are supported.
The call for evidence is a chance to share ideas no matter whether they involve whole system change or small scale, practical services. I've been working with carers for a long time but I'm still optimistic that we can continue to make progress, although if I'm honest, I'm hoping it won't take another 15 years for me to feel as though I've finally reached my goal.