It's with pleasure we feature the latest guest blog from Tony Hunter, Chief Executive of the Social Care Institute for Excellence (SCIE). As part of our call for evidence coverage, he explains why it's so important that we work together to improve support for unpaid carers…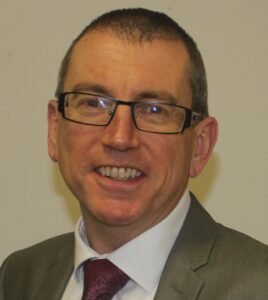 My colleague knows it but finds it difficult to admit: he says that it's taken some time to realise that he's a carer.
This is something that often happens because carers may be supporting family members and it naturally feels second nature to do so. After all, they love the person involved, but it can also be a challenge. It's important therefore that carers, however they wish to be referred to, are properly recognised and supported for the unpaid work they do.
My colleague's son has a disability and, in a blog which asks if he's too stoic, he explores his own feelings around describing himself as a carer. This is important. Carers UK say that one in eight adults care, unpaid, for family and friends. Within our lifetime, there will be nine million carers.
The Carers Trust's vision is of a world where the role and contribution of unpaid carers is recognised and they have access to the quality support and services they need to live their own lives.
That's why it's encouraging to see this new Department of Health Carers Strategy call for evidence, which seeks to discover what more can be done to support them. The new strategy will focus on issues that perhaps have been overlooked in the past, such as carers' health and financial concerns, along with how carers themselves can be supported whilst they are caring.
Carers have had new rights under the Care Act 2014. This legislation replaces the patchwork of cloudy laws that used to exist to support them. It means that carers may now be eligible for support of their own. This is important, because carers can struggle to navigate the maze of services and entitlements, and miss out on financial and practical support as a result.
And it's not just people who are new to caring – even those who have been caring for years sometimes aren't always aware of all their entitlements.
So, carers can be eligible for support in their own right. However, it's also important to have the right access to the most correct information available. This Carers Rights Guide from Carers UK is just the sort of thing that carers need to see. Information is power for carers!
That's why the Department of Health wants to hear not just from carers, but also those who have someone who cares for them, along with businesses, social workers, NHS staff and other professionals working in supportive roles and services.
I'll certainly be encouraging my colleague to take part. Now that he recognises he's a carer, he's got lots to contribute, I'm sure.