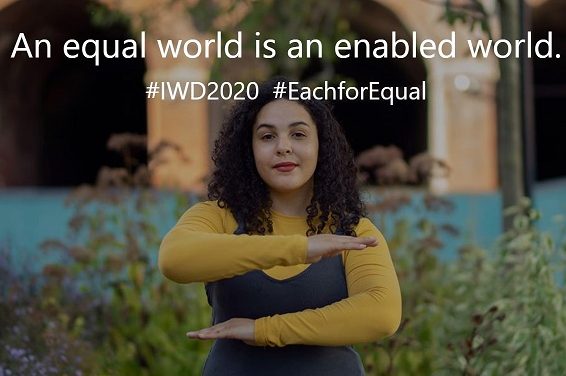 ---
Maternal flame
For International Women's Day, which this year falls on Sunday 8 March, I really wanted to reflect on the women who have inspired me and continue to shape who I am today.
When I think of inspirational women, I do not think immediately about those who have achieved success in a leadership role, as great as these woman often are.
I think of the women who have taught me about respect, compassion, honesty and humility - and without knowing it made such an incredible difference to the lives of others.
And that starts with my lovely mum. Pictured here, so beautiful aged 18.
Compassionate perspectives
When I was about 12, my mum befriended a local woman. This woman seemed different, so I asked my mum what was wrong with her. She was quick to tell me nothing was 'wrong' and explained in her own way that this woman had a mental illness.
It was really obvious to me at the time that many in our local community avoided this woman and would call her names. This was in the 70's when the stigma around mental ill health was so much more prevalent than it is now.
My mum would go and see her regularly, take her out and support her.  This is when I started to learn about social justice, respect and compassion - the qualities that would eventually lead me into a career in social work.
She would tell you she hasn't led a particularly extraordinary life, but I would beg to differ. She has influenced many women around her, including my daughters. She has this wonderful ability to never judge and always put the other point for view.
From Greenham to great writers
I have had the pleasure to work alongside many inspirational women. In the early 1980's I briefly joined the women at Greenham Common, protesting against Trident. They taught me about female solidarity, strength and the importance of standing up for what you believe in.
Who else? Women who work in the area of domestic abuse, who protect and help fight for the rights of women, those who have shaped my thinking about gender inequality.
Then there are the incredible women who work tirelessly in their communities, volunteering, supporting others and teaching me how to be a good citizen.
And of course, the many women who are dedicated social workers, who show resilience and professionalism in whatever situation they find themselves. They have all taught me what it means to have a positive work ethic. These women are amazing, true life heroes to me - they are the people I look up to.
And finally, no International Women's Day would be complete without the final word from Maya Angelou, my literary hero...
'My mission in life is not to merely survive but to thrive, and to do so with some passion, compassion, some humour and style.'
So go and be the best woman you can be and never underestimate your influence on others.