---
So many to thank
International Women's Day #IWD2020 conjures up so many amazing and brilliant women who have inspired, supported, challenged and loved me on my journey so I will start with a thank you to all of them.
This day is an opportunity to celebrate the achievements of so many women throughout the world. In this short blog, I will only be able to mention a few.
It is also an important reminder that, whilst much progress has been made, equality for women and girls is yet to be achieved. The work continues.
Reflecting on this whilst working in a hospice reignites that sense of urgency. Women's equality cannot wait and particularly so for those living with life limiting conditions or who are nearing the end of their lives.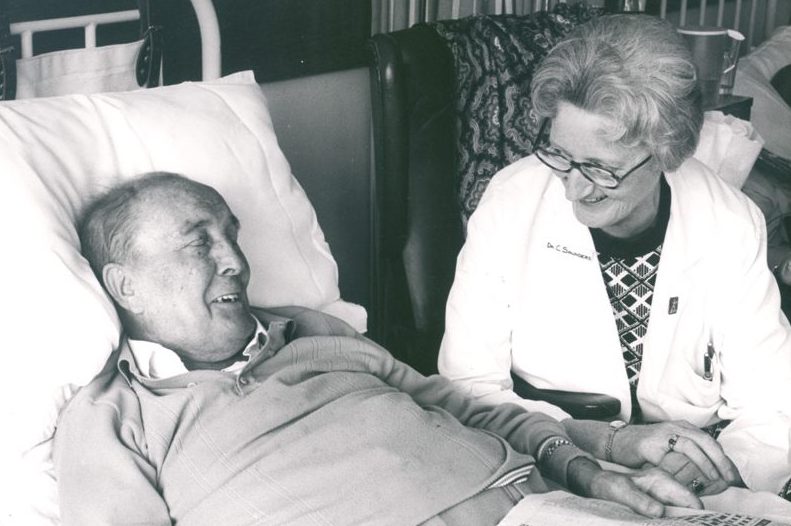 Palliative paragon
It seems only fitting to start with Dame Cicely Saunders, who challenged the practice of the time and constantly strove to make the experience of death and dying a positive one for the person, their family and loved ones.
We are so fortunate at Arthur Rank Hospice Charity that Kate Kirk, niece of Dame Cicely, is chair of our Trustee Board, making sure we all respect and sustain her legacy for continual improvement.
Out of our workforce of just under 200, over 95% are women and I want to thank each and every one of them for the brilliant work they do, day and night, day in, day out.
Their skill, knowledge and care is a privilege to witness and I am honoured to lead this wonderful organisation. The majority of our volunteers are also women and we simply would not be able to do what we do without you all. You are amazing, thank you.
This pattern is repeated throughout the social care and health workforce nationally where women make up the majority.
Home care is a feminist issue
Hilary Cottam, author of Radical Help, has suggested this is because care is still seen as 'women's work', and this is what leads it to be under-valued. In turn, this causes the conflation of low pay with low skill that is so insulting to the millions of women engaged in this crucial work.
Cath Roff, Director of Adult Services in Leeds has sighted home care as a feminist issue and I agree.
Women combine so many roles and one of the least recognised and valued is that of family or unpaid carer. Millions of women throughout the world are caring for children, for ageing parents and other relatives and combining this with managing their careers, being a homemaker, sometimes also being a patient themselves.
On #IWD2020, let's truly celebrate the achievements of women the world over, say thank you to a woman has inspired, supported or challenged you and make a commitment that you will continue to work until real equality for women and girls has truly been achieved.