Reablement, crisis response, home-based care, bed-based care… these are all terms that people who use services, their families and carers may not be familiar with. Well, they're all types of intermediate care as it happens – but what does that even mean to the layperson?
Luckily, Ewan King, Director of Business Development and Delivery at the Social Care Institute for Excellence returns to the Social Care News blog to shed some light on these terms and promote an excellent new guide created in collaboration with the National Institute for Health and Care Excellence (NICE).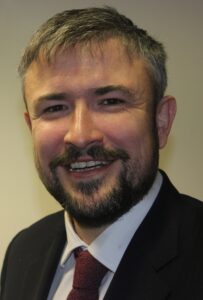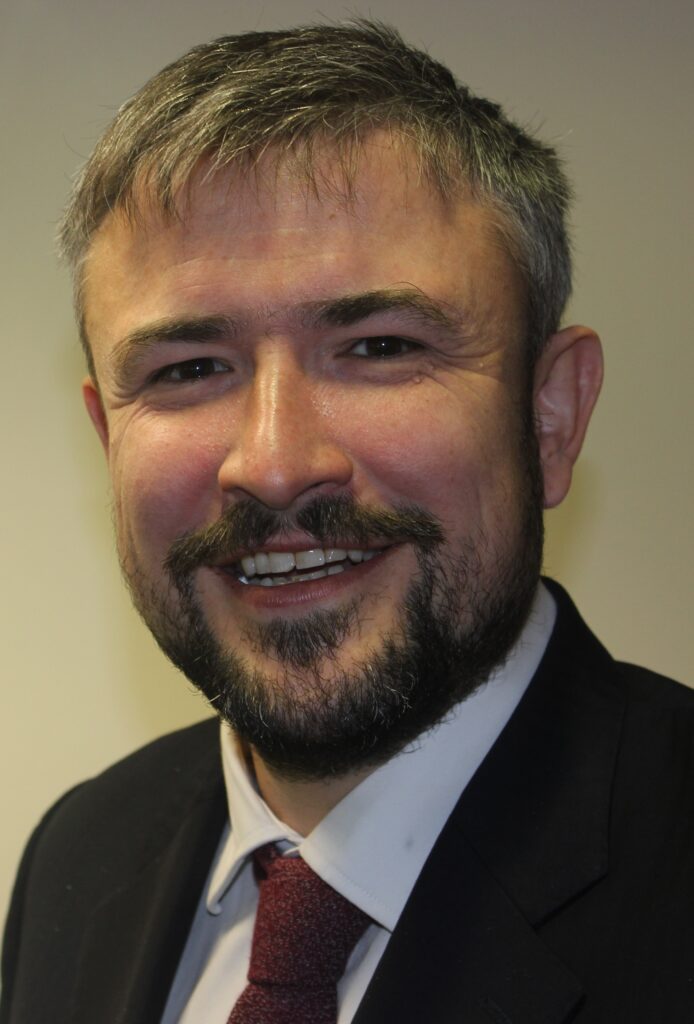 Intermediate care services help people recover from illness and accidents, giving them the support and encouragement they need to live independently at home for longer.
A new quick guide from NICE and SCIE is aimed directly at people who use services, along with their families and carers, so that everyone can understand what to expect from intermediate care and reablement services.
Intermediate care can deliver better outcomes for people and reduce the pressures on hospitals and the care system. Yet its potential has not been fully realised. Evidence offers some clear learning points that can guide the growth of intermediate care.

The five other quick guides in the series – from 'recognising and preventing delirium' to 'improving oral health' - are mainly for professionals, so this one is a bit of a departure.
But SCIE and NICE think it's important for people to understand what to expect – including the likelihood that they'll see a number of professionals involved in their care.
The intermediate care team
Intermediate care services are usually provided by a mix of health and social care professionals with a range of different skills. The team might include nurses, social workers, doctors and a range of therapists.
In addition, occupational therapists may help people to work out how to manage everyday activities more easily and independently; physiotherapists to improve movement and physical activity; and speech and language therapists to help with communication, or with eating, drinking and swallowing. Essentially, it's about helping people to practice doing things on their own.
There are four stages of intermediate care:
1. Before
There should be an assessment by a professional that takes into account people's abilities, needs and wishes. It's important that the person receiving services is involved in decisions about their intermediate care. This can include consultation with their family if they wish. So, discussions might be about what setting the care will be provided in and whether access to an advocate, acting on someone's behalf, would be a possibility.
2. As it begins
This needs to begin quickly. This could mean providing care within a few hours as part of a crisis response, or in a few days for other settings.
It's important to be clear about the service provided and what it will involve.
It's a great idea to look at the goals that people are hoping to achieve; these can be agreed with the person and family members.
3. Receiving services
There should be support from a range of people, including therapists, to help people towards their goals. The service may take longer or shorter than originally planned, depending on the progress made. It's also vital that all of this is written down in a way that makes sense to the person and their families. This could include an 'intermediate care diary'.
4. Conclusion and transition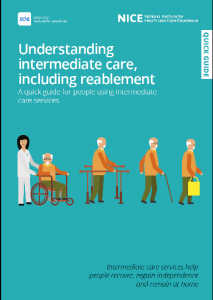 It's vital that a plan is in place to transfer to another service if ongoing support is needed.
This should include providing information on other types of support available but also information about how to refer back to the intermediate service, if people need to.
Quick guides, developed jointly by NICE and SCIE are based on NICE guidelines and quality standards. They cover key points on social care topics that are relevant to specific audiences.
The quick guide to intermediate care is available online and also as a PDF, which can be printed and shared with people with intermediate care needs.
We hope it provides a practical way of accessing these services so that more lives can be improved as quickly as possible.
Further information

Richard Humphries. We need to talk about intermediate care
SCIE: Guide to intermediate care