"Pressures affecting hospitals and the social care system have rarely been out of the news in recent months," observes social care, health policy consultant – and SCIE Associate - Richard Humphries. He believes now is the time to open up discussion on the benefits of intermediate care…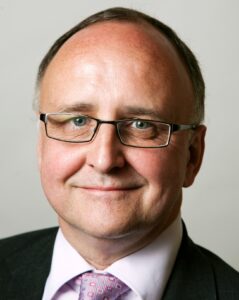 The number of people affected by hospital delayed transfers of care (DTOCs) has been a high-profile lightning conductor of concern, particularly in the last two years.
There are real tensions between the NHS and local government about the level of priority given to DTOCs at the expense of other pressure points, for example, the home care market – an area which also affects hospitals.
But focusing simply on getting the numbers down creates a real risk of hitting the target but missing the point – how to ensure people get the right care, in the right place, at the right time. This is why Intermediate Care – the first subject of the Social Care Institute for Excellence (SCIE) 'Highlights' series – is so timely and topical.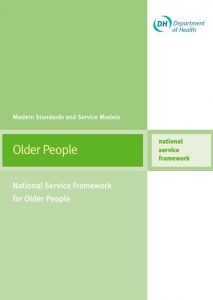 Intermediate care services have been around for over twenty years and were a key feature of the highly acclaimed National Service Framework for Older People in 2001. They help people to avoid going into hospital or residential care unnecessarily, speed up hospital discharge and help people to be as independent as possible after a stay in hospital.
Care closer to home has remained a central policy objective of successive governments; for example the prospects for Sustainability and Transformation Plans (STPs) in shifting substantial amounts of care away from hospitals and long term care. This will rest heavily on the availability of well-designed intermediate care services that are tailored to local needs and circumstances.
The evidence is positive. Intermediate care seems to work for most who receive it - over 90 per cent become more independent and most are able to return home and more able to maintain social contact. Most people like the service and it usually costs much less than an acute hospital bed.
With mounting pressures on the hospital and social care system, this ought to be an idea whose time has come. Yet in recent years investment has stalled and capacity is around a half of what is required. Reablement capacity is falling – despite increasing evidence of its effectiveness – and waiting times for intermediate care are rising – see the National Intermediate Care Audit.
SCIE's summary explains why intermediate care needs fresh impetus and pulls together key learning points that can be used to guide the development of services. These include:
the importance of intermediate care as an integrated feature of the care pathway rather than just a piecemeal provision that is bolted on to traditional services;
effective system leadership;
clarity and realism about purpose and outcomes.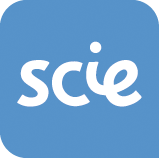 In many parts of the country intermediate care has been a positive success story of effective joint working between health and social care.
In Somerset and Trafford, for example, the engagement of independent social care providers has led to better outcomes for individuals and lower costs for the local authority and NHS.
These are win-wins that demonstrate how collaboration can trump conflict even in these tough times.
About Richard
Richard is a SCIE Associate and also Visiting Professor at the University of Worcester and Senior Fellow at The King's Fund.