From helping families living in poverty to intervening in cases of neglect and domestic violence, child and family social workers are valued professionals. To be fully equipped for this varied and demanding role they need the right tools. Lucy Butler, Director of Children's Services at Oxfordshire County Council explains why information sharing is vital to keeping children safe…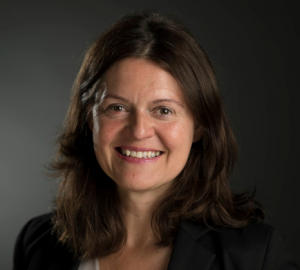 Whether a child is living at home or in care, information about their medical history is extremely important for social workers to be able to access children's healthcare records.
In addition to monitoring medical issues possibly caused by abuse or neglect, access to the right information means we can provide foster parents, adoptive parents and care homes with vital details about a child's care.
For example, if a child with asthma or diabetes is moving between homes frequently, we make sure that all information for their treatment is accessible to their carers.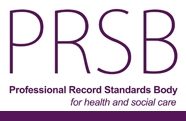 Every child has the right to a healthy start in life and new innovations in information from the Professional Record Standards Body (PRSB) aim to support this.
The organisation, which develops better shareable records for good care, has just published a new standard for sharing information about children's health, to be used across health and care systems.
The new standard supports the Healthy Child Programme, which aims to prevent childhood illness, improve health and wellbeing, and involve parents more effectively in their children's care and development.
It means that professionals will be able to record digital data on children's screening tests, immunisations and other developmental milestones in an electronic Personal Child Health Record. Accessible by parents, guardians, and professionals across the health and care systems, it will be highly beneficial for all families in the UK.
For children living in care, such records are even more important, as it means that information about their situation can be accessed by guardians and professionals, with no gaps when they move.


The personal child health record will track developmental milestones, recording everything from their feeding habits as babies to allergies and skills learnt, such as when they started walking or were toilet trained. The record also details vital information about a child's family life, so that every health and care professional involved gets a full picture.
Due to concerns around confidentiality and data protection, people can still be very cautious about information sharing, especially when it comes to vulnerable children, despite having protocols in place to safeguard inappropriate disclosures.
Lack of communication and information sharing is an ongoing issue often raised in Serious Case Reviews. Families may be involved with various professionals, including police, social services, school nurses, GPs and mental health doctors, all of whom hold different pieces of the health and care jigsaw.
We can't ignore the need for social workers to have access to the right medical and family information in order to do their jobs well and protect children as best they can. Having the right information could even help to prevent future abuse and neglect, as social workers will be able to assess situations more effectively and quickly.
Find out more about how the PRSB can support your work in social care or contact info@theprsb.org for more information.