Did you know there are 6.5 million people across the UK providing unpaid care for sick or disabled family members, friends or neighbours?
Many will be missing out on vital practical and financial support which could have consequences for their own health and finances.
Anita Wadhawan from the Department of Health's Social Care Strategy and Project Team explains why raising awareness of carers' rights – and the support available – benefits employers and employees alike…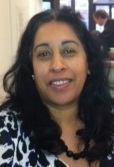 Every year on Carers Rights Day, over 1,000 local and national organisations, employers and public bodies reach out to carers to let them know about their rights, entitlements and services - connecting them to a range of support many never knew existed.
Carers place a very high value on information and advice, but many miss out on support services simply because they don't know how or where to access them.
Today, the Department of Health carers policy team join Carers UK and others to shine a light on the support available in the workplace and elsewhere for any one with caring responsibilities.
Nearly half of carers maintain careers alongside caring. To combine the two, they need to rely on good quality, flexible health and care services. They also need to have understanding employers and flexible working arrangements.  Sadly, this understanding and provision is not as widespread as it should be and we are working with the sector and other government departments to remedy this.
Carers should be able to work in an environment that supports them. From an employer's perspective this need not require a complicated or costly shift in working practices. Simple actions can be taken to help colleagues balance work with caring responsibilities, including formal policies and procedures, or informal, common sense arrangements with the support and understanding of managers and the workplace as a whole.

Such an approach benefits the carer and the business they work for. No one wants to lose a valued employee –and all their accumulated wisdom and experience – because a way could not be found to balance their domestic obligations with career objectives.
Likewise, a carer doesn't want to be defined simply by who they look after, but to be recognised, respected and supported in life and career choices alongside caring. If they feel fulfilled and happy, there's a better chance their colleagues, dependents and loved ones will too.
We can all play a part to make sure our communities and workplaces are carer friendly, by understanding their daily lives and doing what we can to make life a bit easier for them.
Whether we're carers now, think we might be in the future, or want to learn more about supporting colleagues, friends and family members, there are a range of tools to help all of us find the information and support we need. Click on the links below to find out more...
Further information
Carers UK Website – a wealth of advice, information and resources on caring and carers
Carers UK's Upfront guide to caring – in under 10 minutes you can get a tailored information plan related to what you need to know for your situation
Looking after someone – a guide to carers' rights and practical and financial support. This guide for anyone caring for family, friends, or a neighbour.