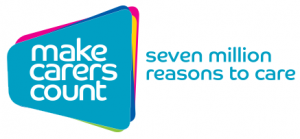 Most of us dream of a retirement where we can put our feet up, live stress free and take up activities or hobbies we had never had the time to do before.
As Carers Trust promote their new report, Retirement on hold – supporting older carers, Louise Marks, the charity's Dementia Policy and Development Officer, explores how ambitions can be delayed or unrealised when supporting loved ones with long term illnesses, disabilities or struggles with drugs and alcohol.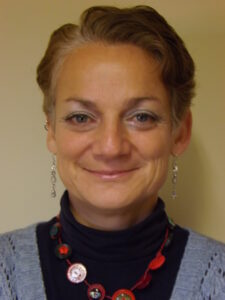 The report sets out the issues older carers told us they faced, and makes recommendations to ensure they get the vital support they need now and in the future.
Carers Trust are calling on local and central government to make sure the growing numbers of older carers are well supported and considered a priority when planning services for the future.
These men and women have given up their well-earned retirement and are increasingly at the sharp end of the social care funding gap.
We have an ageing population, with people living longer and often with multiple long term health conditions.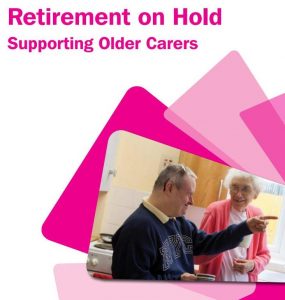 Alongside the growing numbers of older people with poor health, we have a growing population of older carers who are looking after them. The number of carers aged 85 and over grew by 128 percent in the last decade (Carers UK and Age UK, 2015).
As we get older we feel increasingly tired, and may develop our own age-related health problems. Under normal circumstances we would slow down, take a rest in the afternoon, sleep late and generally take it easy. This is not possible for older carers who say they are exhausted.
When I was at work and was sick I could take time off and rest. That's not possible now; I have to haul myself out of bed to take care of my mum.
I have worked all my life, but this is the hardest job I have done. I never dreamt I would be doing these things for my wife. I want to do it but it I must admit it was a steep learning curve, I am 90 now and have had to learn new skills to care.
Over the past year, Carers Trust has been working to increase awareness of the issues faced by older carers, and campaigning to ask for a better deal for older carers when it comes to offering them vital support.
Carers Trust has run two successful actions as part of the campaign.
The first action saw carers and supporters contact over 300 local councillors to ask for improved coordination of care services, to prevent them having to attend multiple appointments and make multiple phone calls.
In the second action, nearly 250 carers and supporters contacted their local Clinical Commissioning Group and Health and Wellbeing Board to ask for a better deal when it comes to carers' health.
It is well recognised that caring is a health risk factor. We must prioritise carers' health, make it easier for them to take time out to attend appointments and keep up activities.
After all, if a carer is forced to stop caring because they are unwell, the person they care for is likely to need crisis or unplanned care, costing the health and social care system time and money that could be better used for prevention. That's why, if we can invest more in older carers now we help safeguard our own future health and care needs.