Monday 6 February was the UN Zero Tolerance to Female Genital Mutilation Day. Astrid Fairclough, who works on the FGM Prevention Programme, a joint effort between the Department of Health and NHS England, explains why this has been such an important and busy week…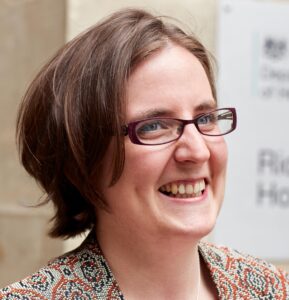 This year, we launched a week of activities across the NHS, with events happening in all regions, with all professions, across all sectors, because we know we cannot work alone to end FGM.
Female genital mutilation is child abuse and illegal, and offers no health benefits.
Every local authority has a population within which FGM is known to be practised. It exists in every corner of England and is an issue across the globe. Just talking about it will not, in itself, eradicate abuse, but talking is of course an important first step.
Survivors of FGM tell us repeatedly that they want professionals to ask them about their experiences directly and with confidence. They want them to offer help to protect their daughters and sisters from those who still continue this harmful practice.  The global movement against FGM began in Africa, with women speaking out.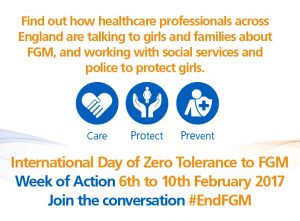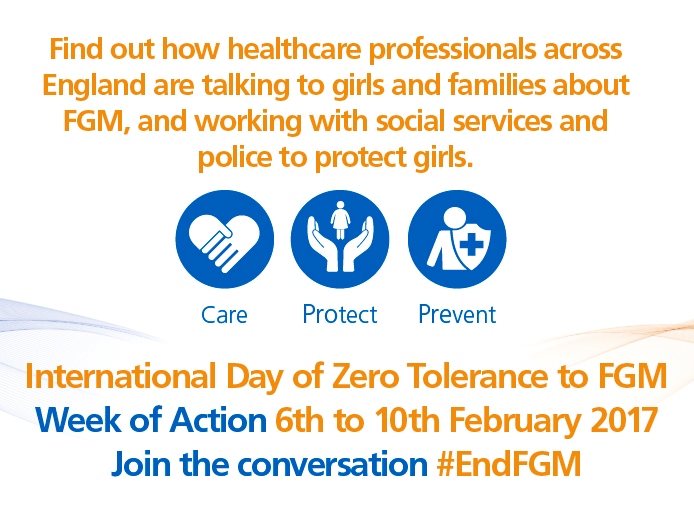 In the last week, I've spoken to professionals who, despite the ongoing media interest, have been shocked when they hear what FGM actually involves, when they hear how many women in England and Wales have experienced FGM (approx. 137,000), and how many girls we need to protect (approx. 60,000 girls). With so many girls across our country needing protection, action is even more important than talking.
Social services, education, the police and the NHS work every day to protect children from abuse.  When safeguarding against FGM, we need to understand what happens and the context for this abuse, and to understand what works when protecting girls. Ultimately, we all need to remember that safeguarding systems are already in place and are there to be used.
We've been clear with health professionals from the start that though it can feel difficult to talk about FGM, it isn't easy to talk about many other issues the NHS deals with every single day. We must all set aside any personal discomfort we may feel, considering the much greater pain and anguish suffered by survivors and those at risk of FGM.
I've seen excellent partnerships between the different sectors, but we know that one of our next challenges is to make sure these partnerships are in place across all organisations.
If you are a social worker wanting to understand more about FGM, you may wish to complete sessions from this eLearning.Whilst some sessions are aimed at healthcare professionals, we hear from social workers who find it very helpful in understanding FGM.
Registered social workers, health visitors and NHS employees can all sign up for this free training. If you're working in a different sector, you may find this eLearning course useful.
The statutory guidance on FGM includes support and advice for social care - particularly information about protection orders, which are one of the mechanisms you'll be able to use to help put in place appropriate protection to support girls at risk of FGM.
But beyond the guidance and partnerships, we owe it to all girls and women at risk, to be alert to the dangers they face. We must be open, compassionate and supportive – offering access where we can or referring them to information and services which could help them escape this appalling, abusive practice.