Dr Selwyn Hodge, Co-Chair of the Self Care Forum believes that Self Care Week, 14 – 20 November, presents a real opportunity for us all to work together for a healthier Britain.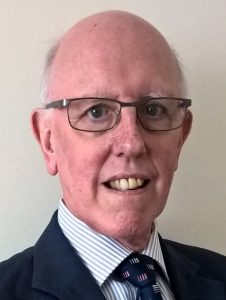 I have recently met quite a few individuals who argue that the furtherance of self-care approaches to health improvement is akin to the NHS attempting to abrogate some of its responsibilities for people's well-being. I want to strongly refute this view.
Although higher levels of self-care among the population provide obvious ways of reducing the cost burden and some of the strain on the NHS, this is surely a good thing if the money and time saved can be used more effectively for treating those patients who have no other option than to place themselves in the hands of the health services.
From time to time, all of us suffer from minor ailments, or fairly trivial short term conditions such as colds and strained joints that right themselves fairly quickly. However, rather than then rushing to see a GP, or even worse paying an immediate visit to A&E, wouldn't it be better if everyone learned a bit more about how to safely look after minor illnesses themselves, and where to obtain some appropriate help if needed - such as visiting a pharmacy for advice, perhaps, on over the counter medicines?
Too often we misuse the services of the NHS by not even trying to look after ourselves as much as we could; not just when we are ill, but also by failing to keep ourselves healthy in the first place  – such as taking plenty of exercise and eating sensibly.

There are lots of ways of finding out more about ways of achieving better all-round self-care, such as the NHS Choices website, or by having a chat with a pharmacist, or when we are seeing a nurse or a GP about something else.
Even better though, wouldn't it be great if we actually taught our young people about health and self-care in their schools, so that they get a really good start in life to keeping themselves and, eventually, their children, fit and well?  So why not ask your MP to encourage the Government to make the teaching of health education in all schools a compulsory part of the curriculum. Not only will this be for life, it could also be a life-saver!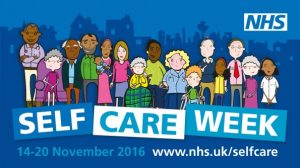 The basis of self-care is that we should all try to learn a bit more about keeping ourselves and our nearest and dearest healthy, and what to do when things go wrong.
By doing this we not only help ourselves, but if everyone around us also got better at looking after themselves, we would all begin to live in much healthier neighbourhoods - for instance, there would be fewer occurrences of conditions such as head lice, and fewer infections caused by people not being vaccinated against conditions such as whooping cough. There would also be more time available for health professionals to attend to those people who really need their help.
In today's increasingly complex and busy world, keeping ourselves healthy is everyone's concern – not just our own, but also our neighbours, our health professionals and our politicians – so it isn't just the responsibility of the NHS.
I know how grateful we all are for the NHS being there when we really need it, but we have to recognise that, unless we start doing more to help ourselves, our families and our neighbours, it might not survive the abuse we constantly give it!  So let's all spread this message to as many people as we can during Self Care Week and aim for a healthier future.