'Information and advice are among the foundation stones of the Care Act and improving people's access to them is vital to a reformed care and support system,' explains TLAP's Programme Director, Dr Sam Bennett.
Amidst the technical tasks of introducing care funding calculators and preparing for deferred payment agreements, it is easy to underestimate the importance and the challenge of the duty placed upon councils to establish and maintain a universal information and advice service for the local population. But people will have a truly transformational experience of the care and support system when they can access tailored and proportionate information and understand how to navigate their way.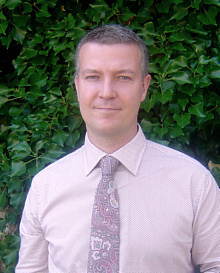 Think Local Act Personal (TLAP) has had an information, advice and brokerage work programme for the past two years. Most recently our steering group co-opted to assist the Department of Health with developing statutory guidance around Clause 4 of the Care Act 2014, so be sure to let us know what you think! Prior to this, TLAP has been developing resources to assist local decision makers and commissioners to better understand the new duty and to make informed decisions about how to go about delivering it.
An early observation made by the steering group (while Andrea Sutcliffe was in the chair) was that language itself can be dis-empowering and exclusive, particularly at the sensitive point in people's care when it needs to be clear and accessible - for example at the stage of hospital discharge or when people with long term conditions are trying to journey through the care and support system. These and many other points in people's lives are where the system can fall down by inadvertently creating an impervious layer of professional language that obscures how things work.
TLAPs response was to develop the Care and Support Jargon Buster which is a plain English guide to the 52 most commonly used social care words and phrases and what they mean. Encouraged by the Plain English Campaign Award 2013, we developed a web based version this year which will expand to accommodate many more terms that need to be brought down to earth. A next step will be to embed the online version of the jargon buster into the websites of councils and voluntary and community sector organisations.
How are we planning to bust further jargon to best effect? By asking people with lived experience of health, care and support as well as those with no prior knowledge to help us of course. TLAP's National Co-production Advisory Group (NCAG) is at the heart of this development and will be making sure all our interpretations make common sense.
Our ambition is to shine a light through the somewhat misted care and support system to make things a little clearer for those relying on it to live a good life.