---
Bringing it home
It was my best friend from university's father's funeral recently. He died from Covid-19. During the virtual funeral, it brought home to me for the first time the scale and human cost of this tragedy.
He received good care, delivered by caring and hopeful people. Across the country, many people received good care in difficult circumstances.
Even in times of enormous upheaval and loss, there are always glimmers of hope. We have seen an explosion in mutual aid, the popping up of innovative forms of online support, and organisations finding agility they never thought they had to bring care to people.
As Neil Crowther wrote in his essay in our series Beyond Covid for "all its enormous hardships, the past few months have demonstrated that we do care about one another, that we want to be together and to pull through this together.'
But we need more then hope and passion alone, we need a plan!
Thankfully, I believe one is emerging.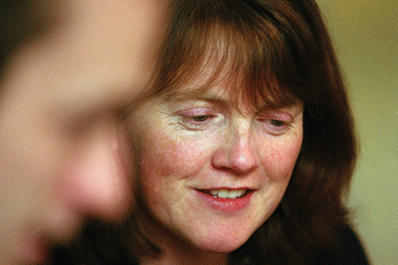 Innovation generation
This week we publish a set of products from phase 2 of the Department Health and Social Care funded social care innovation network. 24 organisations, including local authorities, innovative organisations and locally engaged citizens of people with lived experience have been exploring how we support innovation to flourish.
The plan centres on creating an asset based area; a place where everyone looks first for what individuals, families and communities can, or could do, with the right support, rather than focusing exclusively on their needs.
To get there, we need to grow innovative approaches to care. Innovations like Alzheimer's Society Side by Side service which matches adults who have dementia with volunteers who can enable the person to continue to enjoy their passions and interests...
...or Compassionate Neighbours, a growing movement of people who provide social and emotional support to the elderly, frail and socially isolated, or to people nearing the end of life.
They do this by visiting regularly, offering friendship, emotional support and a listening ear, helping them to do the things they like doing.
For these kinds of services to thrive, we need to introduce a radical new way of leading, designing, commissioning and delivering care.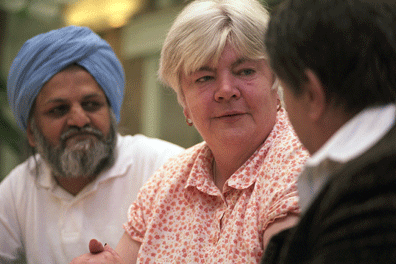 Shifting the approach
So, what kind of changes do we propose in our reports?
Firstly, we need co-produce a clear, shared story about how we work and what we want to change. In turn this is supported by co-design and co-production of services with citizens, like how Kirklees Council brought communities together each week during Covid-19 to discuss what the council and citizens can do together to help each other.
Secondly, we need to commission very differently: making the shift away from a narrow focus on only improving specific service responses to perceived need within public service resources and - towards a broader vision of maximising wellbeing and sustainability. In places like Camden, which has developed long term outcomes based contacts for people with learning disabilities, such a vision is slowly becoming a reality.
Thirdly, re-energise the commitment locally to self-directed support, which in many places seems to have lost its way. This means and ensuring support is driven through positive practice and leadership and a focus on achieving what matters most to people as well as ensuring processes are flexible, easy to understand and don't add complexity.
None of these changes are remotely easy - that we acknowledge. But in some parts of the country, tentative and promising steps are being taken in that direction. We hope that the resources published this week help other organisations to make similar progress.