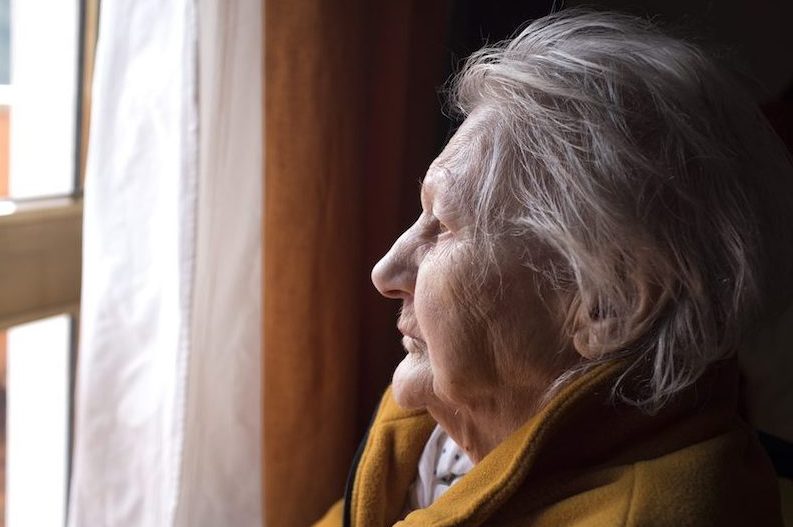 ---
A not so new reality for many
We've all seen our daily lives change beyond all recognition over the last few weeks. The lived reality for unpaid carers – people who care for family members or friends who are ill, frail, disabled or have mental health or addiction problems – is that they have been coping with life like this for far longer than this pandemic. Not leaving their home very much, or only for basic necessities, has been the daily reality for far too many carers for far too long.
Coronavirus has left carers feeling even more isolated. Many worry about basic everyday issues like whether they'll be able to find enough food, or whether paid care workers will be able to come and help so that they can have a precious few minutes to themselves.
Carers Trust knew from the beginning that carers would be in urgent need of practical help to help them through the crisis. That's why we launched the Carers Emergency Fund allowing us to provide grants of up to £300 as quickly as possible to carers who need it most.
I'm talking about carers like the woman whose 98-year-old father was discharged from hospital after recovering from coronavirus. With only her weekly Carer's Allowance to sustain her, she couldn't afford the petrol to make the 15-mile round journey to care for her vulnerable father. Stories like this make us determined to provide more grants, more quickly, so that carers can get what they need just when they need it most.
If you're an unpaid carer, please seek support if you need it during this time.
Collaborating for carers
On this point, I'm pleased to see the Department of Health and Social Care (DHSC)'s active and continued engagement with unpaid carers' concerns and issues. We continue to work closely and positively with the Department's policy team during this unprecedented time.
I want you to know that Carers Trust network partners are all - without exception - still open and ready to help carers. Their front doors may be closed for now, but they have rapidly switched to telephone advice and have set up online support groups.
Just as importantly, they deliver services in partnership with local health, social care and education to make sure carers are supported when and where they need it. I'm proud to work in partnership alongside them as they respond creatively and flexibly to carers' needs during this crisis.
If you are a carer, or know someone who is, you can find your nearest network partner by entering your postcode here or call 0300 772 9600.
New look, same commitment
When you visit our site, you may notice we've had a bit of a rebrand, including a new logo. This was all planned and prepared long before coronavirus changed all our lives, but what hasn't changed is our drive, commitment and determination to support all unpaid carers wherever they may be.
Our own doors at Carers Trust are still virtually open. As well as launching our new fund, we've worked extremely hard behind the scenes to make sure we still hear directly from carers, so that we can make sure their voices and concerns are still acknowledged by those in government.
For example, knowing how COVID-19 was directly affecting unpaid carers meant we were well placed to play such an instrumental role in supporting DHSC in the development of its guidance for unpaid carers.
Whatever the next few weeks and months bring, we will be here to support unpaid carers across the UK.
Get in touch and follow online
@CarersTrust
You can follow Gareth on Twitter at @garethhowells09