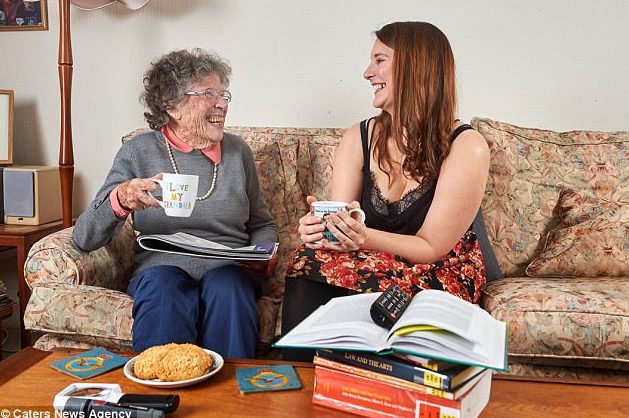 "You cannot believe the difference that it makes just hearing somebody in the house. Hearing movement upstairs and knowing that it's not someone breaking in or something like that. The best thing about it is somebody coming in and that key in the door round about six o'clock."

Florence, Homeshare householder, London.
Birth of a brilliant idea
Nan Maitland, an occupational therapist in south London, developed the first UK Homeshare programme back in the late eighties. This was in direct response to the needs of older people in the borough who needed a little extra support to carry on living independently in their own homes.
Nan truly believed that human relationships between the generations could be mutually beneficial and fulfilling. She felt sure the Homeshare model could provide choice in how and where people live, foster independence and build resilience.
In the nineties, Nan went on to found Homeshare International which is now a thriving community of 16 countries around the world promoting and supporting homesharing, the exchange of 'housing for help'. Homeshare in the UK has been growing steadily and over 900 participants are now benefitting.
Homeshare is a simple concept. It brings together people with spare rooms and individuals who are happy to chat and lend a hand around the house in return for affordable, sociable accommodation. Together, householders and homesharers share a home life, time, skills and experience.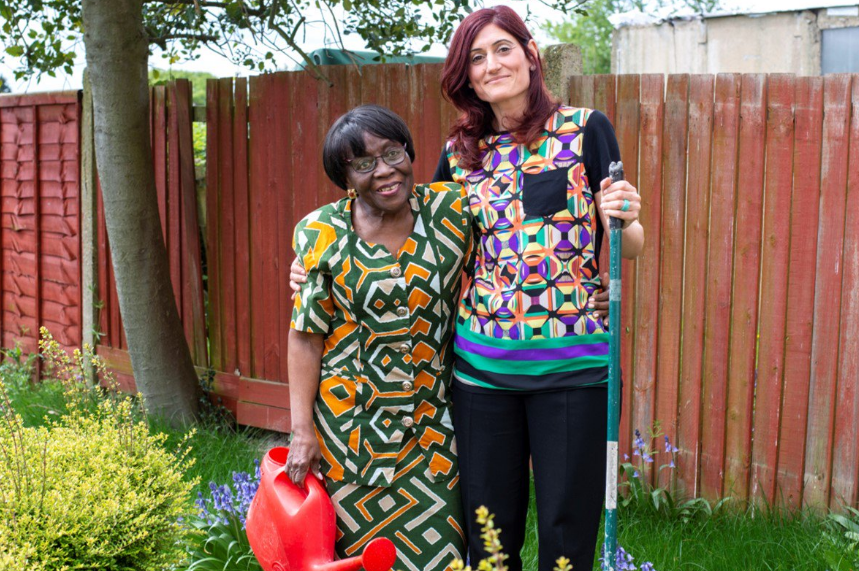 Flowering partnerships
Supported by Homeshare UK,the national network for Homesharing, there are now 23 programmes across the UK carefully vetting, matching and supporting each unique arrangement.
The model supports householders who are often older people but can be anyone that for whatever reason needs support to continue to live in their own home. The householder will have some low-level support needs or may have become isolated or anxious about living alone. The idea is that with reassurance and companionship householders will continue to live full, happy and healthy lives.
Homesharers are typically younger people, students or public service workers. Increasingly, they are also 'younger' older people or newly divorced individuals who are struggling to afford the housing they need to live, study or work in. What they have in common is a happy willingness to give up to ten hours of their time per week to provide support and companionship in exchange for a safe and comfortable home.
The practical support offered through a Homeshare match is agreed between the householder and homesharer and usually includes activities like: cooking, shopping, cleaning, laundry, reading, administration, IT skills and walking the dog. Companionship, the feeling of living in a safe place and the independence a homeshare can bring are equally beneficial for both parties.
The mutual arrangement also brings peace of mind to families knowing that an older relative is not alone or that a son or daughter in a new city is in a safe and comfortable home.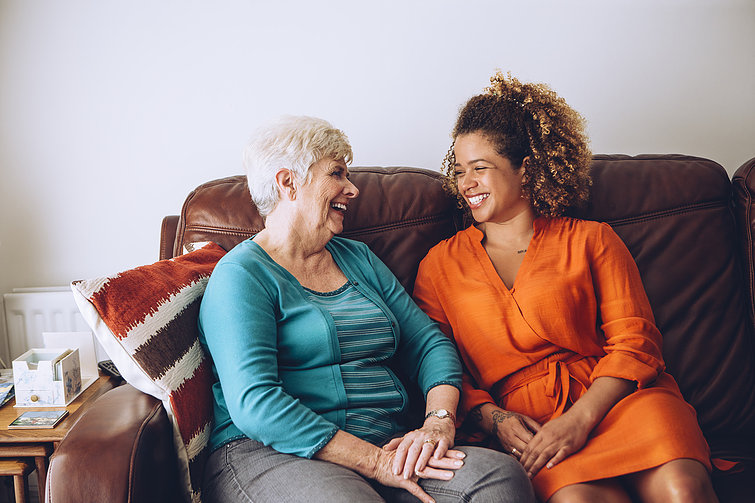 Happy homes, happier communities
Homeshare is still relatively small in the UK but has the potential to reach thousands. Here at Homeshare UK we aim to support the development of our programmes in areas currently not well serviced, support existing arrangements to scale up and make sure Homeshare is well and truly on the housing and social care map!
Programmes like ours have a vital role to play in our communities but we need health and social care professionals to think outside the box and to embrace non-traditional models of support.
To find out more about Homeshare and the UK network contact:

Deborah Fox deborah@sharedlivesplus.org.uk

Alice Williams alice@sharedlivesplus.org.uk