Dementia is a highly complex and challenging condition that presents itself differently from person to person - a fact health and care professionals are acutely aware of as they seek to provide the very best treatment and support they can.
Tracy Wright, a member of the Dementia Guideline Committee at the National Institute for Health and Care Excellence (NICE), shares her views on the updated NICE guideline on dementia, its importance to clinicians and care professionals, and her involvement with it.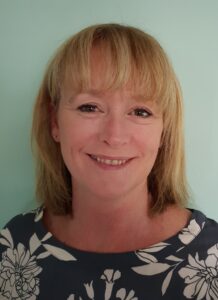 Tracy: There are over 850,000 people in the UK with dementia; this figure is expected to double in the next 30 years.
It is therefore more important than ever that health and social care professionals work together to be able to support those that are affected, as well as their families and carers.
I have been a social worker for 20 years, predominantly within older adult services. Currently, as Directorate Manager of Integrated Neighbourhood Teams in Bury and Rochdale, I am helping to develop more integrated care across our patch in Greater Manchester.
Working closely with local partners and the community, we aim to provide holistic, wrap-around care for older people over 65, most of whom have dementia with multiple co-morbidities spanning physical and mental health.
It is clear that you can't have good social care without effective healthcare and vice versa, so helping NICE update its dementia guidance was a great opportunity to set out clearly the vital role social care plays in dementia care and support.
I also wanted to make sure that the patient voice was heard in the guideline, so I was really pleased to see the involvement and input of people with dementia, and carers of those with dementia, in the development of the guideline.
The guideline itself aims to improve care with recommendations under-pinned by person-centred care and good practice. The recommendations place particular emphasis on involving people with dementia in every aspect of the care they receive.
The guideline discusses the different forms of dementia, how it may affect people in different ways and how support therefore needs to be tailored to each person. There are also key recommendations about training staff correctly, and on helping carers to better support people living with dementia.
We know that the support and advice provided by health and social care services in England can be a bit of a post-code lottery so I hope that this updated set of recommendations will help standardise the care needed after a dementia diagnosis.
Post diagnosis, there should be an integrated care plan that is person-centred, tailored to individual needs that provide ongoing support, wherever people choose to receive their care, including in their own homes.
Initially, I was a little taken back by the fact that I was the only representative from social care on the NICE committee but I did chair a sub group of the committee looking specifically at the social care aspects of dementia.
I would say to people that if they want to get involved they should because it was an invaluable experience and it certainly helped me think very differently about the way I work. It also helped me to influence others in my local area to progress our plans around more integrated dementia care.
To provide further support, later on in the year, NICE will be publishing a dementia quick guide; a quick, easy guide for people with dementia, their families and carers which discusses and helps plan the support needed after a diagnosis of dementia. There will also be an update of the quality standard on dementia which is expected to publish later this month and will align with the recommendations of the updated guideline.
About Tracy
Tracy Wright is Directorate Manager of Integrated Neighbourhood Teams, Bury & Rochdale Care Organisation and a member of the Dementia Guideline Committee at the National Institute for Health and Care Excellence (NICE)