The appointment of Tracey Crouch MP as a dedicated Minister for tackling loneliness attracted interest from around the world. In this companion piece to Ewan King's post on finding small solutions to the big problem of social isolation, Shared Lives Plus CEO Alex Fox OBE, suggests the challenge may be to scale up these ideas and change the traditional relationship between people and services.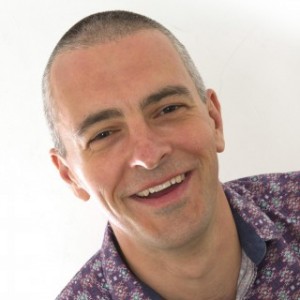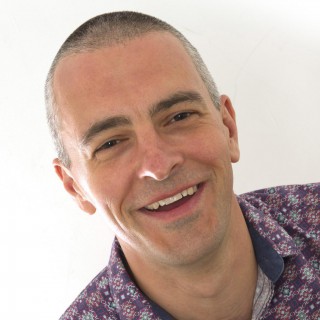 Doreen, 79, offers one of her spare rooms to a younger person who needs somewhere affordable to live as part of Rochdale Possibilities' Homeshare scheme.
She was interviewed about how this tackles loneliness for older people – and often for their younger housemates too – by news agencies from as far away as Canada.
Doreen said: "I was on my own, I did not like it, and now that I have got Lucile I have someone to talk to, share meals with and someone to go out with. We go shopping, to the cinema, to a pantomime at Christmas and to the market."
A Minister to tackle loneliness seemed strange to some: loneliness is such a private, personal problem; how could a government department help?
The Minister has committed to adopting the Jo Cox Commission's recommendations, building on the work of the Campaign to End Loneliness, the Red Cross and others. These include a national strategy, new ways to measure loneliness and the impact of interventions upon it, and an innovation fund.
But it is true that while befriending schemes can alleviate loneliness, there can be no service to cure it: only friends can do that.
This makes loneliness a test case for the biggest challenges facing the NHS, social care and other public services. While our services have never been better at fixing what is fixable, what millions of us now need from them is not to be fixed, but to be able to live well with long term challenges which are as much social as medical.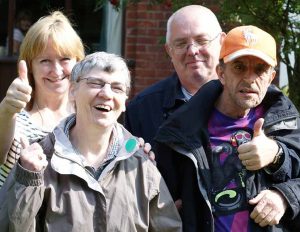 The World Health Organisation, Marmot and others made the case for the social determinants of health to be tackled nearly 15 years ago, but as budgets stretch, our focus has arguably become more medicalised, large scale and short term, with some local systems seeking to merge or realign big health organisations and systems and hoping to see the results of 'efficiencies' in hospital usage and discharge statistics as soon as possible.
Certainly the NHS's challenges have never been more urgent or bigger in scale, but whilst the large injection of cash which many are arguing for would surely alleviate many immediate problems in the system, loneliness, unhealthy lifestyles, and deep societal inequalities such as the Inverse Care Law, would remain and in fact, may be growing.
The challenge for the Minister and the rest of government then, is to find the space and time to nurture approaches like Homeshare which are small-scale today, but which may be the beginnings of the changes in relationships and ways of living which both people and the service systems they rely upon may need to become the norm in the rapidly approaching future.
NHS England and seven NHS trusts are investing over £2million in scaling up Shared Lives Plus as a new form of healthcare. When Shared Lives Plus is used by, for instance, people recovering from stroke, the same safeguarding and matching processes are adapted to enable the patient to meet a potential Shared Lives carer and make a choice as to whether to stay in their house.
The Shared Lives Plus scheme supports and monitors the match. There is also a project specifically at supporting people being discharged from hospital which has funding from the Department of Health and Social Care and Dunhill Medical Trust in seven pilot sites.