With the call for evidence for the new Carers Strategy now closed, Heléna Herklots, Chief Executive of Carers UK, reflects upon what carers may want to see from the new strategy.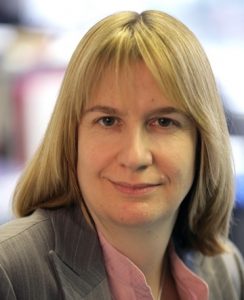 Carers UK's vision is of a society that respects, values and supports carers. The development of a new Carers Strategy provides us with an important opportunity to set out the changes that need to happen to turn this vision into a reality.
There has never been a more crucial time to look at what carers need, both now and in the future. More unpaid care than ever is being provided by family and friends already worth £132 billion per year and, with our ageing population, the demand for care is set to increase dramatically.
Longer working lives also mean more of us will be caring alongside work – something that's vital for our financial security but also for our economy. Caring is something that affects everyone and at the heart of the new strategy must be the recognition that it is one of the most important things any of us do in our lives. We want to do it well, and we need others to value and support what we do.
Our response to the call for evidence is grounded in the lives of thousands of carers who have shared their experiences with us over several years. Using data and feedback including our annual State of Caring survey, Adviceline and Members Summit, we developed a number of key outcomes carers need to see for the strategy, based on the challenges carers face, and what they told us they want to achieve.

Importantly, alongside the outcomes, we have set out concrete steps we believe the Government, working with others, need to take over the next five years, and beyond, to achieve them. These outcomes will act as a baseline for the success of the strategy – helping us measure its impact on carer's lives.
So what are our key asks?
We must reach people earlier with information and support - we know that too many carers still do not get the right support, at the right time.
The strategy must have the ambition of improving financial support for carers at its core. Carers UK has long argued for changes to the structure and level of Carer's Allowance and is pressing for a commitment to improve the benefit, alongside help with other living costs (such as council tax reductions for carers).
Alongside better financial support, new measures are needed to help carers juggle work and care. Specifically, we want to see a period of paid care put on a statutory footing, alongside an aim to make every workplace Carer Friendly.
Health and care services are a central part of carers' lives, and we recommend the introduction of carer friendly hospitals, including a duty on the NHS to identify carers. This would ensure that carers are signposted to advice and information early in their caring journey, as well as recognise that carers are expert partners in care. Increased funding for social care services too is vital to make the Care Act real, alongside ring-fenced funding for carers breaks and a housing strategy that reflects the kinds of homes people need for caring.
Technology can play a significant role in making caring easier, and a new focus is needed on ensuring carers have access to the digital tools that can support them. This could be, for example, harnessing technology to deliver information and advice in a quick accessible way, to work remotely, to manage health appointments online or to provide reassurance that their loved one is safe.
All of us will be touched by caring in our lifetime, whether we take on a caring role or we need care ourselves. It's vital that the Government listens to the needs and priorities of carers and, working with others, takes the opportunity of the strategy to transform the support available.