Retired Colonel, Dr Jonathan Leach is a general practitioner in Bromsgrove, Worcestershire and chair of the NHS England Armed Forces and their Families Clinical Reference Group. Dr Leach served for 25 years in the Army including 17 years overseas. His perspective on the mental and physical health needs of military veterans is therefore invaluable - a perspective he kindly shares with us now in this blog.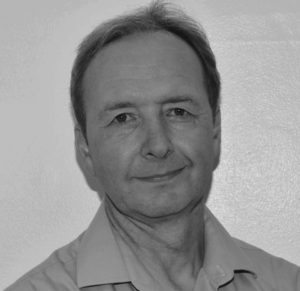 "There has been a lot written in the media and elsewhere regarding the health of military veterans and especially those who have served in the most recent conflicts such as Iraq and Afghanistan.
In England there are estimated to be approximately 2.8 million veterans, many of whom are senior members of society who served in the military during the 1940s and 50s.
Evidence from younger veterans is that the majority transition into civilian life without significant difficulties. However, many myths have been perpetuated by the media and others, including assertions that military veterans are more likely to take their own lives compared with others in society, a greater proportion have mental health problems, are in prison, or are sleeping rough on a regular basis. None of these myths are true.
Having said this, there is a cohort of ex service personnel who have both mental and physical problems as a consequence of their military service. The Government has addressed this by means of the Armed Forces Covenant which describes how public services broadly should support current serving personnel, military veterans and their families.
Within health there is specific funding available to provide increased access to the range of services available for those who have suffered the most serious trauma – for example limb amputation whilst on duty. There is also specific funding for the treatment of mental health problems attributable to service life. These include funding for 12 community mental health trusts in England as well as the provision of detailed and concentrated care under contract with Combat Stress, a national charity that specifically provides mental health services for ex service personnel.
NHS England (NHSE) is also seeking the views of patients, carers and provider organisations on the current provision of mental health services for veterans; the questionnaire can be accessed here.
To supplement, NHSE - in conjunction with Health Education England - are developing a range of educational packages aimed at health and social care professionals that will hopefully provide greater insight into the needs of the military community including veterans and improve the care of those who require support and treatment. These packages will be available shortly."
Overall, whilst the majority of veterans do not require care that is different from other members of society, there is a small cohort requiring an enhanced range of services. As the Government stated in its most recent policy statement (May 2015) The Armed Forces Covenant "…recognises that the whole nation has a moral obligation to members of the armed forces and their families, and it establishes how they should expect to be treated."