Sir Stephen Bubb, tasked with leading the work into establishing stronger safeguards and support for adults with learning difficulties after the scandal of abuse at Winterbourne View, has published his latest and final report: Time for change: the challenge ahead.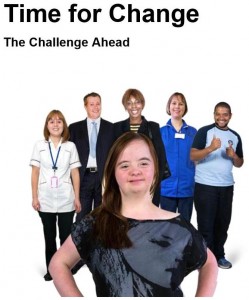 In the report, commissioned by NHS England (NHSE), Sir Stephen acknowledges the progress made in the last year by the transforming care programme, but speaks of significant challenges ahead and expresses views on how best to meet them.
NHSE recently announced a major programme to move people with learning disabilities out of hospital and into their communities, a move which Sir Stephen has welcomed. It is believed this programme, combined with an increase in specialist staff, including nurses, will help transform care for thousands of adults living in care. The Department of Health will continue to work with NHSE, local government and other health and care partners to make sure the plan is delivered.
The Transforming Care programme is led jointly by NHSE, the Association of Adult Social Services (ADASS), the Care Quality Commission (CQC), Local Government Association (LGA), Health Education England (HEE) and the Department of Health (DH).
Meanwhile, HEE has recently set out plans which will result in an increase of around 5,700 specialist learning disability nurses being available to both NHS providers and the non-NHS provider sector by 2020.
Read the full report here. An easy read version is available here.