Diversity may not be the first thing people think of when discussion turns to the Queen's New Year Honours list, but in recent years the roll call of the great and the good has seen increasing representation for men and women from all walks of life.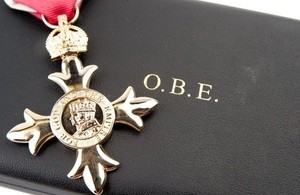 And although it may still be celebrities and society page regulars who garner the greatest number of column inches, it is gratifying to see them joined by individuals who don't live in the spotlight, but who are also working tirelessly and conscientiously to make life better for others.
The health and care sector contains enough worthy people for a hundred New Year Honours lists, but let's settle for trying to raise their profile in this one. Let's consider the carers, social workers, volunteers, care workers, doctors, nurses, the young people dedicated to promoting better physical and mental health services for children – indeed anyone who is making a contribution above and beyond their day job or regular responsibilities.
Underrepresentation continues for women and ethnic minorities. In light of the controversy surrounding this year's Oscar nominations, now more than ever, the New Year Honours list presents an opportunity to marry merit with the genuine diversity of talent and compassion demonstrated throughout our communities.
Anyone can nominate a person from the health and care sector and submit their nomination to the Department of Health honours team for consideration. Clinicians, commissioners, dementia café owners, Department of Health colleagues – all are eligible, so long as you can make a strong and compelling case for the difference they have made in people's lives.
The deadline for nominations is Wednesday 24 February. You can find the form and some additional guidance here.
The DH Honours team are of course happy to help. Contact Sophie Longbottom, Surbjit Virk or Helen Bartlett with any questions, or email the team at honours@dh.gsi.gov.uk