Late last year, the Department of Health, NHS England and Public Health England commissioned a review of the role of the voluntary, community and social enterprise (VCSE) sectors in delivering health and care. The review has an advisory group made up of officials from these three bodies working alongside sector representatives and I was asked to be the independent chair.
Throughout the public consultation period, we've tried to stick to that ethos of co-production and openness. So whilst we won't report until early in 2016, we have been reflecting publicly on what the sector has been telling us so far.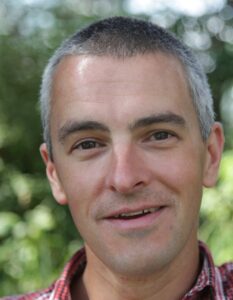 There much that we agree on. Everyone concurs that it is not sustainable to base our health and care services around reacting to crises and fixing people.
We are fortunate to have an NHS which is a world leader in many areas of medical treatment, but we have not yet found a way for health and care services to collaborate effectively with individuals, and with their families and communities, in ways which maximise the chances for people with long term conditions to stay healthy, well and independent.
If health and care systems are going to collaborate effectively with communities, they will clearly need to work with the community groups, charities and social enterprises which grow out of them.
The argument for investing in the capacity of the VCSE sector to foster resilience and build stronger and more inclusive communities seems particularly strong when it comes to reaching and working with groups and communities which are frequently under-reached or overlooked by services. Public Health England data shows that some groups consistently experience health and wellbeing inequalities. It is notable then, that we have heard from equalities organisations that they are experiencing particular difficulties in sustaining their work and having their voices heard.
In our interim report and consultation documents we have suggested that local health and care systems may need to develop more sophisticated ways of thinking about using a variety of partnership and investment approaches, including more outcomes-focused contracts alongside the use of grant funding, personal budgets, and social investment. There has been a lot of interest in alliance contracting for large, complex contracts which require a number of partners to collaborate and share risks and rewards.
Whatever investment approach is used, there appears to be much greater scope for use of the Social Value Act and its principles, in order to move away from narrow and short term funding goals towards a more holistic, long term and preventative view. This is a belief which values, for instance, the ability of VCSE organisations, which have maintained their community roots, to draw upon social action and volunteering. Some commissioners are already building social value into their tender scoring systems. In some areas, social prescribing initiatives ensure that the VCSE organisations drawn upon are properly resourced for the new work they are delivering.
My day job remains working for Shared Lives Plus, the membership body for Shared Lives and Homeshare organisations across the UK. In those small but growing sectors I can see evidence of the messages the review is hearing from the wider sector. There is greater recognition from health as well as social care commissioners that building community connections and social action can help people with long term conditions achieve levels of wellbeing and resilience which more medicalised models may struggle to achieve. However, it is also difficult for hard-pressed commissioners not just to free up investment, but also create the thinking space needed to partner with and develop new ways of doing things.
The messages from the review suggest that commissioners are more likely to do this when they work with VCSE organisations and the communities they represent as design partners rather than seeing them only as funding recipients or contractors. NHSE, PHE and the DH have demonstrated the value of co-production through co-producing this review and we've heard some great examples of local councils and NHS bodies taking the same approach to local planning decisions: the challenge now for us all is to demonstrate why and how co-production can become the norm.