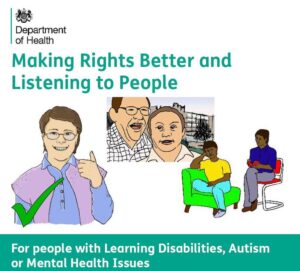 It's not too late to get involved - one day to go!
On 6 March this year, the Government launched 'No voice unheard, no right ignored' - a consultation about and for people with learning disabilities, autism and mental health issues.
You can read more about the consultation and the ways to respond here.
This is your opportunity to express your views on how best to support and protect the rights and needs of those living with - or caring for people with - learning disabilities and other cognitive conditions.
You have until 11.45am tomorrow. Even now, your opinions will count!