Improving care service provision. What does it mean, why is it important and what can be done to make it happen? These are the questions posed by Tony Hunter, Chief Executive of the Social Care Institute for Excellence (SCIE), in his latest post for Social Care News.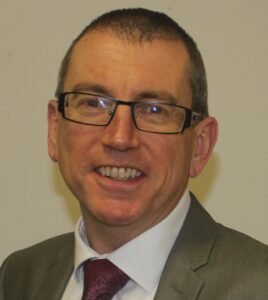 Improvement is about confidence. So says training and consultancy expert Clenton Farquharson, co-chair of the Think Local Act Personal (TLAP) consortium.
It's about care managers and staff having the confidence to change, and for the people and carers who use or supply services to feel able to challenge those changes.
It's worth considering Clenton's view, because it can be difficult to work out where to turn for reliable support sometimes. So, when managers of care services for adults are keen to improve their provision for service users, their families and carers, they need to have faith the tools are available to do just that.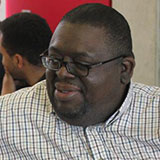 And on this very point, Clenton's also a member of our steering group which oversaw the creation of a new online resource for care service providers. The successful outcome has been the launch of Care Improvement Works, a joint endeavour with our friends at Skills for Care. It's a quick and reliable way of looking at resources to support improvement and it pulls together all the relevant, freely available resources that are useful to the country's 17,000 care providers.
This is important when considering Care Quality Commission (CQC) inspections. The new-style inspections have, since October 2014, rated around 60 percent of adult social care services as outstanding or good, with 40 percent of services rated as inadequate or requiring improvement. All the products featured on the site are mapped and linked to the CQC key lines of enquiry questions used during inspections. We believe it's going to be really helpful to have a practical tool like this, which can be used before and after inspections – or indeed at any time.
So how does it work? When a provider visits the site, they can click on one of five icons identifying a particular value or principle related to service provision. Let's say they select 'safe'. This takes them to a set of questions, such as: "How are people protected from bullying, harassment, avoidable harm, abuse and breaches of their human rights?" Clicking on the question reveals a range of relevant products, all on one useful page, ranging from information about the new Care Certificate through to adult safeguarding practice questions. All information is supplied by SCIE and Skills for Care.
Care providers may also have concerns about how effective their work is in certain areas, or they may wish to look at current good practice - and then review their work against it. Care Improvement Works will help providers find those resources. And people who use services – and their carers – will also find the resource useful, by discovering products that challenge their care providers to provide quality care and support.
Care Improvement Works has been developed in partnership with care providers, people who use services, carers, commissioners, TLAP, the CQC and the Department of Health. We hope it allows providers to have that confidence to make a positive difference in people's lives.