The dust is settling after the tumult of election speculation, briefing and analysis, which means the Social Care News blog is open again for business. And what better way to kick things off than with Mental Health Awareness Week which this year is promoting the benefits of mindfulness - the meditative technique designed to clear our minds, root ourselves in the present and give respite from the stresses and anxieties of modern day living.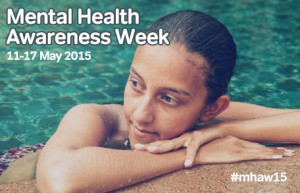 For those of us working in or with providers of mental health services, mindfulness has much in common with cognitive behavioral therapies (CBT) in as much as it supports strategies to give pause to - and even avoid - negative thoughts and feelings.
In this regard, whilst mindfulness as a technique is not a cure for depression and other emotional disturbances, it can none-the-less help moderate feelings which might otherwise be harder to cope with. What is certainly true is that a calmer state allows us to approach worries and concerns in a more considered way, whilst also fostering a greater sense of wellbeing by taking time to appreciate the world around us.
Click here to find out what's happening in your area for Mental Health Awareness Week. If you're already involved, why not let us know what you're up to and if you, your colleagues and those you're working with to overcome depression and other issues, are already practicing mindfulness. Has it helped? Would you recommend it in place of - or as part of - a therapeutic programme? Share your thoughts using the comments function below.