Remember the first sporting event you went to? How did you get there? Who took you? Who was competing? Who won? Tony Jameson-Allen, Co-founder and Director of the Sporting Memories Network explains how their current projects are using fond memories of sport and social activities to support people living with dementia, depression and loneliness.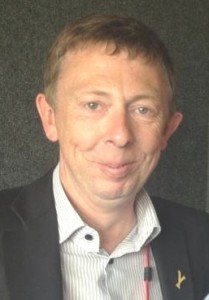 Activities take place in a wide variety of accessible community based venues. However, they are not just about reminiscing about sport. Group members are also given the opportunity to take part in a variety of activities including walking football, new age kurling and boccia.
Groups are for people over the age of 50 and are fully inclusive, a love of sport being the common bond rather than any medical diagnosis or social issues. Radio 4's All in the Mind visited a group to hear from participants about the benefits.
Skills for Care Workforce Development Innovation Fund
Skills for Care recently published a 3 year evaluation of the Workforce Development Innovation Fund and it was through a grant application to WDIF that we were able to develop, test, refine and evaluate the training, resources and learning models we now use in implementing projects. Projects are volunteer and user-led, embracing the asset based approach described by Ewan King in December's Social Care News blog.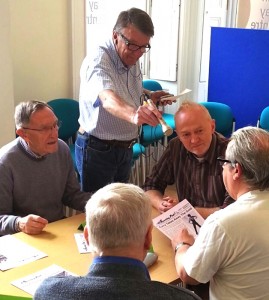 2014 – A memorable year
The innovative nature of the approach was recognised by Nesta when the network appeared in the 50 New Radicals list and was voted Best Football Community Scheme at the National Football Business Awards. These were testament to the excellent work carried out by volunteers, many of whom are older people themselves, across the projects. We were also delighted when national sporting bodies shared the news we'd been named the Best National Dementia Friendly Initiative by Alzheimer's Society offering an opportunity to further engage sport in raising awareness of dementia
Sport and Dementia Task Group
We chair a task group for the Prime Minister's Challenge on Dementia, exploring the role sport and leisure can play in dementia friendly communities. A survey to capture examples of positive practice has just been undertaken and the findings from this will be published in spring 2015.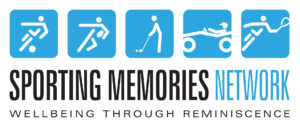 The response to the network from the world of sport, social care and public health has been quite remarkable, as has the support received from household names of sport, news and entertainment who continue to help raise awareness of the projects, engage fans of all ages and have helped to bring over 250 organisations into working in partnership with the network.
Follow Tony and the Sporting Memories Network on twitter: @sportsmemnet