Investing early in prevention in adult social care can reduce or delay the need for costly crisis intervention or care services – a new online information resource has arrived to support people's independence and help them live well for longer.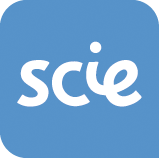 The Social Care Institute for Excellence (SCIE's) new Prevention Library aims to help inform commissioners and service providers find information and examples of emerging research and practice in the provision of prevention services across England.
The resource, which has been commissioned by the Department of Health, will run as a beta site for the first six months and includes examples of current services, access to related resources and an introductory film highlighting the challenges of investing in prevention in a way that meets local needs.
SCIE is continuing to develop the Prevention Library and is particularly keen to feature more service examples, either pilots or established operations reflecting the broad spectrum of prevention provision in adult social care.