Regular blog readers know we like to feature updates from our communication colleagues in other departments, especially when those updates may be of use to those of us working in - or with - the care and support sector. With this in mind, we are very happy to share the latest information on Personal Independence Payments from the Department of Work and Pensions (DWP).
From 17 November 2014, DWP will extend the rollout of Personal Independence Payment (PIP) natural reassessment to some Disability Living Allowance (DLA) claimants living in the postcode areas beginning CH (Chester), HD (Huddersfield), L (Liverpool) and M (Manchester), where:
an existing DLA claimant's fixed term award is coming to an end,
they are approaching age16,
we receive information about a change in their care or mobility needs,
or an individual chooses to claim PIP instead of their DLA.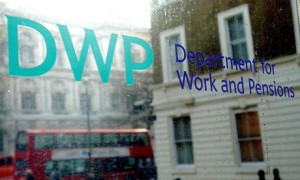 DWP have said consistently they would take a controlled approach to the introduction of PIP, including the reassessment of existing DLA claimants, continuously learning lessons from live running. In the areas chosen to extend the natural reassessment rollout, the assessment provider has sufficient local capacity to handle the increased volumes.
Extending rollout in this gradual way ensures DWP can continue to focus on reducing delays and improving the service to claimants. The department will continue to monitor progress before making any decisions on extending natural reassessment further.
Existing DLA claimants who have a lifetime or indefinite DLA award will not be affected until at least October 2015, unless DWP receive information about a change in their condition that would affect their rate of payment or if they reach the age of 16.
Further information