The Self Care Forum, established in 2011, is the national UK organisation dedicated to helping people take care of themselves. Founding member Gopa Mitra explains their mission to further the reach of self care and embed it into everyday life whilst also looking ahead to Self Care Week.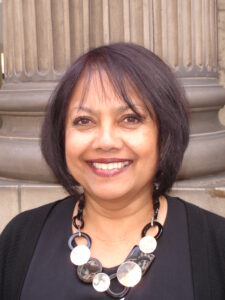 One major activity of the Self Care Forum, handed down by the Department of Health, is to organise the national awareness campaign, Self Care Week (17 - 23 November). The aim is for patient-facing organisations such as NHS England, the voluntary sector, charities and local authorities, to use the campaign as a focal point to increase people's ability to self care and look after their own and their family's physical health and mental wellbeing.
The secondary aim is to promote better use of NHS resources by signposting people to the right service for their health needs. We are fortunate in England to have several access points to health care advice, whether it is NHS 111, NHS Choices, pharmacies, general practices, walk-in centres, or A&E. Access is also 24 hours a day, 365 days a year. Maybe as a consequence of this, people have become confused about which health service to use - and whether intervention is even necessary.
We choose a different theme each year for Self Care Week and since weather related illnesses generally increase service-use during winter months, this year's theme is winter related: Self Care for Life – be healthy this winter.
The hope is that organisations will embrace this year's campaign. Whether they choose to signpost antibiotic use, healthy eating or self care for winter ailments, we want Health and Wellbeing Boards to get involved and run activities to help improve health outcomes and lifestyles for local residents.
Lastly, Health Minister Earl Howe will launch Self Care Week at the 16th Annual Self Care Conference on 10 November, which has presentations and debates around engaging the population in self care.
We still have a few places, so if you would like more information email libby.whittaker@selfcareforum.org.
For resources to help with Self Care Week visit the Self Care Forum site or email libby.whittaker@selfcareforum.org and sign up for updates.