Eight weeks into her post as Head of Better Care in Portsmouth, Jo York  prepares  to present an update on the region's Better Care plans to a diverse audience of local health and social care staff, service users, carers and partners from across the south coast city.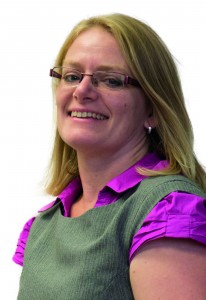 On 2 October, we'll be talking to people from the statutory, independent and voluntary and community sectors. It won't be the first time that many of these people will have heard of Better Care in Portsmouth, but it will be a first opportunity to discuss the plans with such a varied cohort. It promises to be an exciting morning.
I couldn't miss the chance to get involved in a flagship programme like Better Care because its focus on integration is set to change the way we make health and care services work together in England, for our population today and tomorrow. Better Care sets some challenging national conditions, but is also helping us drive further and faster in a direction we already know we have to go.
In Portsmouth, the over 85 age group is the one that will increase the most over the next few years. We have a display in our offices about celebrating an 85th birthday at home. Being with loved ones and propping up cards from friends on the mantelpiece really demonstrates what Better Care will mean for people (and some colleagues have been planning far grander celebrations!).
The display serves as a good reminder that we are shaping support which wraps around people, making processes simple, and preventing illness and loss of independence. It's what we want for ourselves, our parents, partners, families and friends.
But why are we are heralding the arrival of Better Care with a stakeholder launch event now - with plans having just been resubmitted and six months still to go until the Better Care Fund becomes official in April 2015?
Well, our city has some advantages which mean we can move quicker. Our CCG and  local authority have the same geographical boundaries, which have helped us integrate a number of our community services over recent years, including mental health, learning disabilities and our Portsmouth rehabilitation and reablement team. One of the things this history of integration has taught us is that it is crucial to gain buy in and bring your partners, stakeholders, patients and service users with you. We believe this behind the scenes work has paid dividends in the past and helps us work together now.
We have greater GP Engagement than ever before, with clinical leaders at the heart of delivering projects within our plans. It's a good position to be in but we won't be resting on our laurels. Our event this October is a chance to build up momentum, and ensure every member of our community understands what's in it for them and what they can contribute to make better care come alive.
Find out more
Portsmouth's Better Care Stakeholder launch takes place on 2 October 2014.
Email: bettercare@portsmouthcc.gov.uk for more information.