Earlier this year, the Department of Health launched Think Autism – our cross-government update to the 2010 Adult Autism Strategy. Created with the involvement of people with autism and Asperger's syndrome, as well as their families and carers, it brings new focus and resolve to the task of building communities in which easy access to information, services and support are the norm.
At the time, Jon Rouse, our Director General for Social Care, used his blog to wholeheartedly endorse this enterprise, emphasising the need for inclusion and innovation at a local level.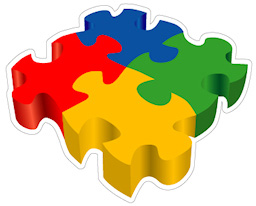 As we look towards implementation, our commitment and desire to keep the voice of 'end users' at the heart of the strategy remains paramount, which is why the Department of Health is seeking to recruit four members to the National Adult Autism Cross Government Programme Board.
The vacancies offered are intended to reflect the needs and views of both those living with autism and those who live or work in a supporting role. To this end, positions are available for two people on the autistic spectrum who can self-advocate (with without support from a carer or other trusted supporter) and two who are family carers of adults with autism or children who are preparing for adulthood.
This is a fantastic opportunity to promote the principles and goals of Think Autism and to drive implementation to strengthen positive attitudes within communities.
For further information and how to apply please visit Working for DH and scroll down to find the full vacancy details. Deadline for applications is 12 noon Friday 5 September 2014.
In the meantime, if you would like to share your views and experiences on what works in your area, we'd love to hear from you. Use the comment box below and start the conversation!