'The drive towards person-centred care has never been stronger,' says National Voices Policy and Communications Advisor, Laura Robinson. But what could this actually mean for those receiving that care? Laura reminds us of the context informing this intent and signposts resources to help make person-centred care a reality.
The Health and Social Care Act 2012 requires Clinical Commissioning Groups to promote the involvement of each patient. The Care Act 2014 will require local authorities to involve adults in their assessment, care and support planning and review.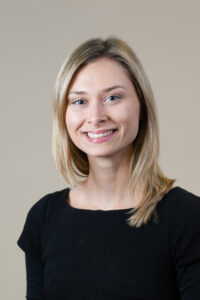 A common narrative, developed by National Voices and TLAP and adopted by the National Collaboration for Integrated Care and Support has set out what person-centred, coordinated care would feel like from the perspective of the individual themselves.
But there is still work to be done. Half of hospital inpatients say they would have liked more involvement in decisions about their care. Only three percent of general practice patients with long term conditions have a written care plan, with 28 percent of those with a plan said that they were not involved in putting it together.
With ever shrinking budgets, we know that making decisions about the best ways to enable greater engagement and involvement and promote a genuine partnership-based approach can be challenging. That's why National Voices has launched a new web resource which provides a succinct overview of the best international evidence in this area. Evidence for Person Centred Care provides accessible and accurate information from 779 systematic reviews to enable commissioners, health and social care professionals and groups of people who use services to understand what works best and consider how best to invest limited time and resources.
The web pages focus on five key components of person-centred care: supporting self-management, supporting shared decision-making, enhancing experience of healthcare, improving information and understanding and promoting prevention. There is an overview of the topic and summary tables of the key interventions. Also, each topic is supported by a simple downloadable booklet which provides a full discussion of the detailed evidence, with references and links to the research reviews.
You can find the Evidence for Person Centred Care webpages here on the National Voices website.