Almost 50 leading health, care and housing organisations have partnered up to transform public service delivery to promote people's independence and wellbeing.
Regular site visitors will already know that Think Local Act Personal (TLAP) is a national partnership which aims to transform the way care services are delivered. Since 2011,  it has expanded its scope  and today announces further commitments from new organisations covering the health, housing and children's sectors. This comes on the back of renewed support from government, with further grant funding secured for the next year.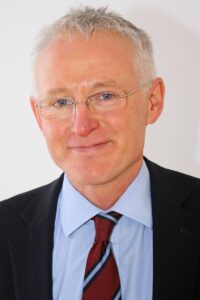 TLAP's new partnership agreement Working together for personalised, community-based care and support 2014-17 is published today. It sets out a new vision for personalisation based on what people have said is a priority, following the enormous changes to the care and health sector since 2011.
The agreement is launched alongside commitments from each partner setting out how they will help deliver the new vision, and a review of the partnership's first three years of work is also published.
Care and Support Minister Norman Lamb said:
"I welcome today's new partnership agreement, which brings together almost 50 national organisations, committed to drive forward a shared vision for personalisation and community-based support, a vision which I personally share. Personalisation is at the heart of the changes we need to see across our health and care system and is central to the Care Act now passed into law.
"This new agreement sets an ambitious agenda to build care and support around the whole person, their skills, aspirations and talents, as well as their needs, and provides a platform to extend this thinking across other public services too.
"I particularly welcome the focus on taking a personalised approach to delivering coordinated care. Integration and personalisation are for me two sides of the same coin and the current context presents a huge opportunity to bring these important objectives together."
Find out more
Read the full TLAP press release and download Working together for personalised, community-based care and support 2014-17