Is your integrated care programme making a difference to people's lives?
Do you have powerful local stories to share?
Stories and case studies from the points of view of people who use health or social care services play a crucial role in illustrating the importance of integrated care and support.
They demonstrate, more than anything else, the changes we are collectively trying to make, and how these changes are starting to improve outcomes, increase independence and avoid unplanned trips to hospital.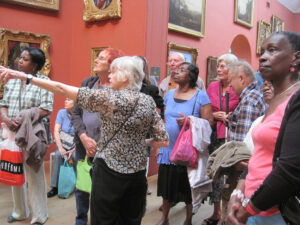 The members of the National Collaboration for Integrated Care and Support, of which we, the Department of Health, are a member, are seeking good, innovative or emerging practice case studies NOW to help all areas of the country learn from good practice, at scale and pace. We will work with you to promote and highlight these case studies as widely as possible.
Any case studies should include tangible evidence that the approach is starting to make a difference (e.g. shorter waiting times and hospital stays, fewer referrals to A&E, any cost or experiential benefits).
Please email your case studies and good practice examples to: enquiries@icase.org.uk.
ICASE is the online learning community for integrated care and support.
The National Collaboration for Integrated Care and Support includes Association of Directors of Adult Social care, Association of Directors of Children's Services, Care Quality Commission, Department of Health, Local Government Authority, Monitor, NHS England, NHS Improving Quality, Health Education England, National Institute for Health and Clinical Excellence, Public Health England, Social Care Institute for Excellence, Think Local Act Personal and National Voices