Public services work best when they tap into our collective humanity, says Hilary Cottam, Chief Executive and founder of Participle, an organisation working to create new types of public services and seeking a redefinition of the welfare state...
These are the kinds of public services which leave room for relationships to grow between workers and end users; they understand and relate to the power of social networks in communities, and see people for what they can give rather than as needs to be met or tasks on a list. We call this approach relational welfare, as it's the embodiment of what we think the 21st Century welfare state should be.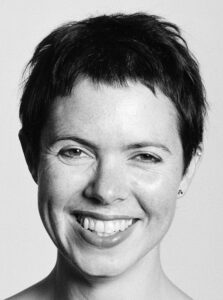 At Participle we have spent time on the frontline of social care and see the scale of the challenge. Working directly with frontline workers and service users, we also acknowledge their humanity and potential. This is why we start all our work within the community, working alongside front line workers and community members.
Towards the end of his life, Sir William Beveridge, the architect of Britain's welfare state, decided he had made a mistake in the design of his 1950s institutions: he had missed and limited the power of the citizen: this is Participle's starting point and the place where our ideas start to grow. We look at some of the biggest challenges of our time from the perspective of the front room couch, the bar, the market stall and we use this perspective to consider how we might design 21st century solutions.
Crucially, we then bring those ideas to life, testing or prototyping our solutions so we can provide proof they work. Our working exemplars are not intended to be standalone or silver bullets for society's problems. But we do hold them to rigorous standards of social impact measurement, so when we see the chance for them to be adopted more widely, there's evidence they are fit for purpose.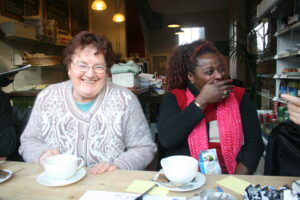 Circle is one example of this approach. It's an innovative membership-based service open to anyone over the age of 50. Circle started with 250 older people in Southwark, their families and friends. They told us they wanted three things: someone to take care of the little things (changing a light bulb); to be socially connected (based on shared interests not age) and to live life with a purpose – an opportunity to learn and contribute. We also learnt – less tangibly – that the way things are provided is as important as what they are. In other words, the culture of Circle was as important as the formal offer. People did not want to see themselves as needy and they did not want Circle to look or feel like a traditional services
Seven 'Circles' were started based on this learning and two continue today. Circle has been successful in proving that an alternative community-based approach can support a rich third age. It has produced strong (and independently reviewed) social and health outcomes, reducing social isolation and the unnecessary use of statutory services. Circle has also saved public money, helping to keep people living as independently as possible for as long as possible, reducing the need for long-term personal care and support.
Hilary Cottam is Chief Executive and Founder of Participle. You can connect with her online at relationalwelfare.com and @HilaryCottam.