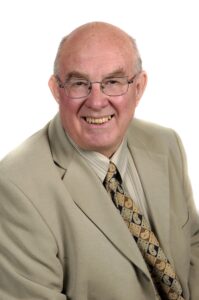 The years 2001/02 were dark, bleak and dismal ones for me. My domestic life and career were both in turmoil, my marriage was breaking down, I had acute debt problems and was constantly bullied at work. They were months of anguish and daily life was like traveling through a long black tunnel.
I finally decided that life was futile and I took an overdose in an isolated country lane. What saved me was an impulsive mobile call to my best friend thanking him for his constant friendship. It was not a call in the hope he would dissuade me, it was simply a call of thanks for listening on all those occasions I could unburden.
He called out all the emergency services and traced the regular steps I travelled to work each day. Within an hour I was found; another half hour and I would have been dead.
Rehabilitation was a painful process and took some years. I did have some professional help but my own solitary efforts played a part, for by this time I had moved elsewhere and rebuilt my life.
In 2009, I was elected a county councilor and, with a full term ahead of me, I wanted to focus on what was really important, particularly in the field of social care.
It would have been so easy to shrug off the past and pretend it never happened. There were new opportunities facing me; why reflect on the past? But I considered it important to share my experiences of mental anguish with others, to use my new influence to seek a better understanding of mental illness and to fight the stigma and discrimination that come with it.
In 2010, I presented a paper to the Leader of Dorset County Council advocating the appointment of an elected member champion for mental health. I had his instant support, that of the Cabinet, and subsequently the full Council.
I affiliated to organisations that had an interest in mental health: the Dorset Mental Health Forum, Rethink Mental Illness and Time to Change. I organised a Dorset based mental health conference in October 2011, attended by some 140 delegates. I constantly monitor the outcomes of that conference as many delegates undertook responsibility for areas promoting mental health issues.
In conjunction with the Centre for Mental Health, I have written to all leaders of county councils in England and Wales advocating the appointment of a mental health champion in their respective authorities. The response is slow but encouraging.
This January, Dorset became the second county council in the country to sign the national Time to Change organisational pledge. It committed to supporting those with mental health problems and to fighting stigma and ignorance.
What remains? I strive to see mental health placed on the school curriculum. Mental health knows no age boundaries. To  this end, I am working with the national network for champions in an open letter to Mr Michael Gove MP.
Above all is the constant battle to educate our society about mental health suffering. I hope I can make a difference while I am able to do so.
Michael J Bevan, County Councillor, Sherborne Rural Division, Dorset County Council
For more information about the Mental Health Challenge for local authorities visit www.mentalhealthchallenge.org.uk or contact andy.bell@centreformentalhealth.org.uk.