Listen to Minister for Care and Support Norman Lamb, Metropolitan Police Commander Christine Jones and former boxer, now campaigner on mental health issues, Frank Bruno endorse the Mental Health Crisis Care Concordat's aims on a visit to an NHS trust crisis resolution unit in Greenwich.
Meanwhile, Director General for Social Care Jon Rouse blogs on why the Concordat is so badly needed. Why should a crisis of the mind be any less urgent than physical trauma and how can we work together to make sure police cells are not the only option?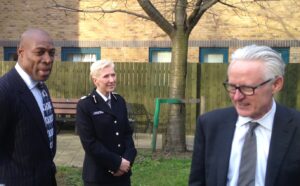 Read the Concordat and share your views on this new commitment to improve care and support for those in crisis.