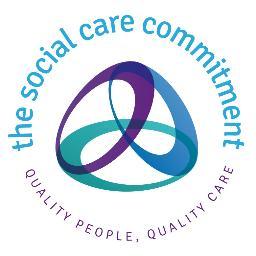 I was really pleased to read the words of my colleague Jon Rouse about the success of the Social Care Commitment.
I was lucky enough to be involved in its development with Skills for Care and other sector leaders, as they worked to ensure the commitment would provide a real, practical solution to improving the standard of care and support offered across our sector.
As Jon has mentioned, the great strength of this commitment is that it has been developed by the sector, for the sector, so I'm not surprised so many frontline employers have already signed up. As I've said before, it really is a great example of how consultation with all parts of the sector can produce real benefits for everyone. Employers and their employees can use a range of tasks, backed by user-friendly resources, to help them continually think about how to improve the services they offer.
If you are a care provider or working in care and you haven't yet signed up, it's time for you to think about whether you can afford to miss out on the benefits making the commitment can bring.
In addition to the resources you can access after you have signed up, the commitment produces organisational and personal development plans that can identify learning and development needs and opportunities.
The evidence gathered when completing the tasks can be used for the common induction standards and adult social care qualifications, helping the workforce to become more qualified.
The commitment will also have a huge role to play in improving public confidence in the care sector. From next month those looking to choose care and support services will be able to identify care providers who have made the commitment to deliver safe, high quality care.
The NHS Choices website will give details of those Care Quality Commission (CQC) registered providers who have made the commitment. At the same time, the public will be able to search the Social Care Commitment website to see all providers who have signed up. This easy-to-access information will allow people choosing a care provider to have a better understanding of the behaviours and cultures within organisations - giving providers who have signed up a distinct, competitive advantage over providers who have not made the commitment.
I really do encourage everyone who works in care to make the commitment, so together we can ensure that the adult social care sector is providing high quality, safe services.
Discover how you can make the commitment.