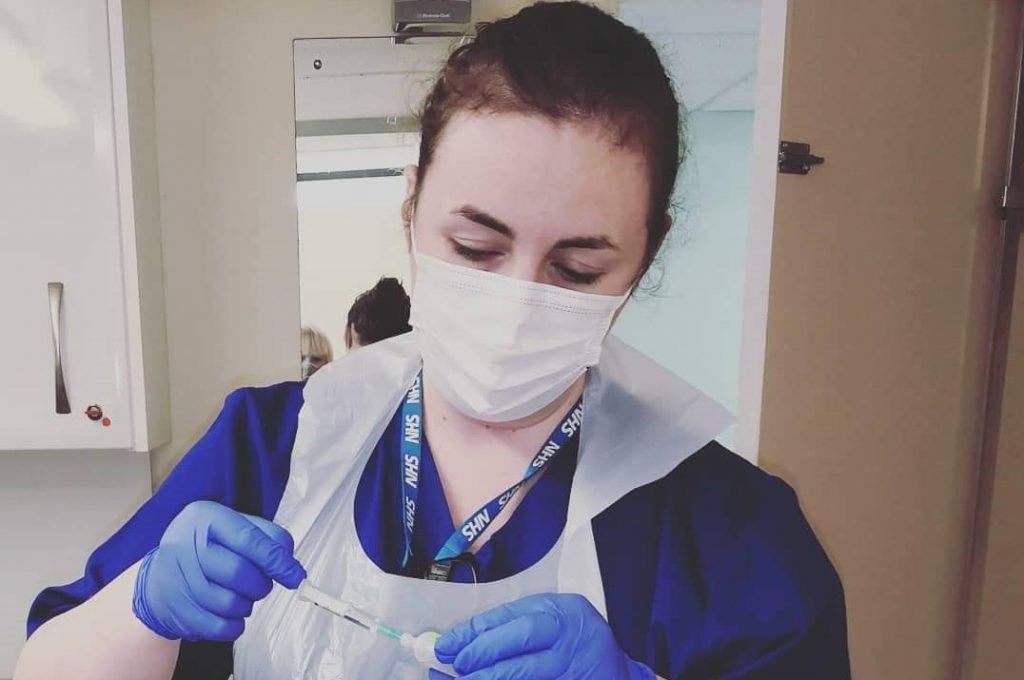 ---
"The vaccines are coming!"
There was something about the way we marched up the path to the care home, cool box in one hand, sharps bin in the other, scrubs on and masks pulled across our faces.
We had a determined walk which caught the attention of residents and their staff, faces pushed up against the glass and little dances of joy with the realisation that our arrival brought fresh hope from months of waiting inside. Our little army of nurses - a healthcare assistant,  pharmacist, and pharmacy technician - carried the COVID-19 vaccines inside.
The vaccines were a promise to see family and friends in future. They were one step closer to those residents finally feeling their hands meet each other behind the back of a relative as they engulf them in a hug.
As a primary care network pharmacist, it has been a huge pleasure to be on the ground with the teams delivering the vaccination programme and every single team member has been dedicated to the effort.
As we helped roll up their sleeves, the residents told us about when they'd last seen their family and some were dialing their relatives to tell them we'd been, before even leaving the vaccination room.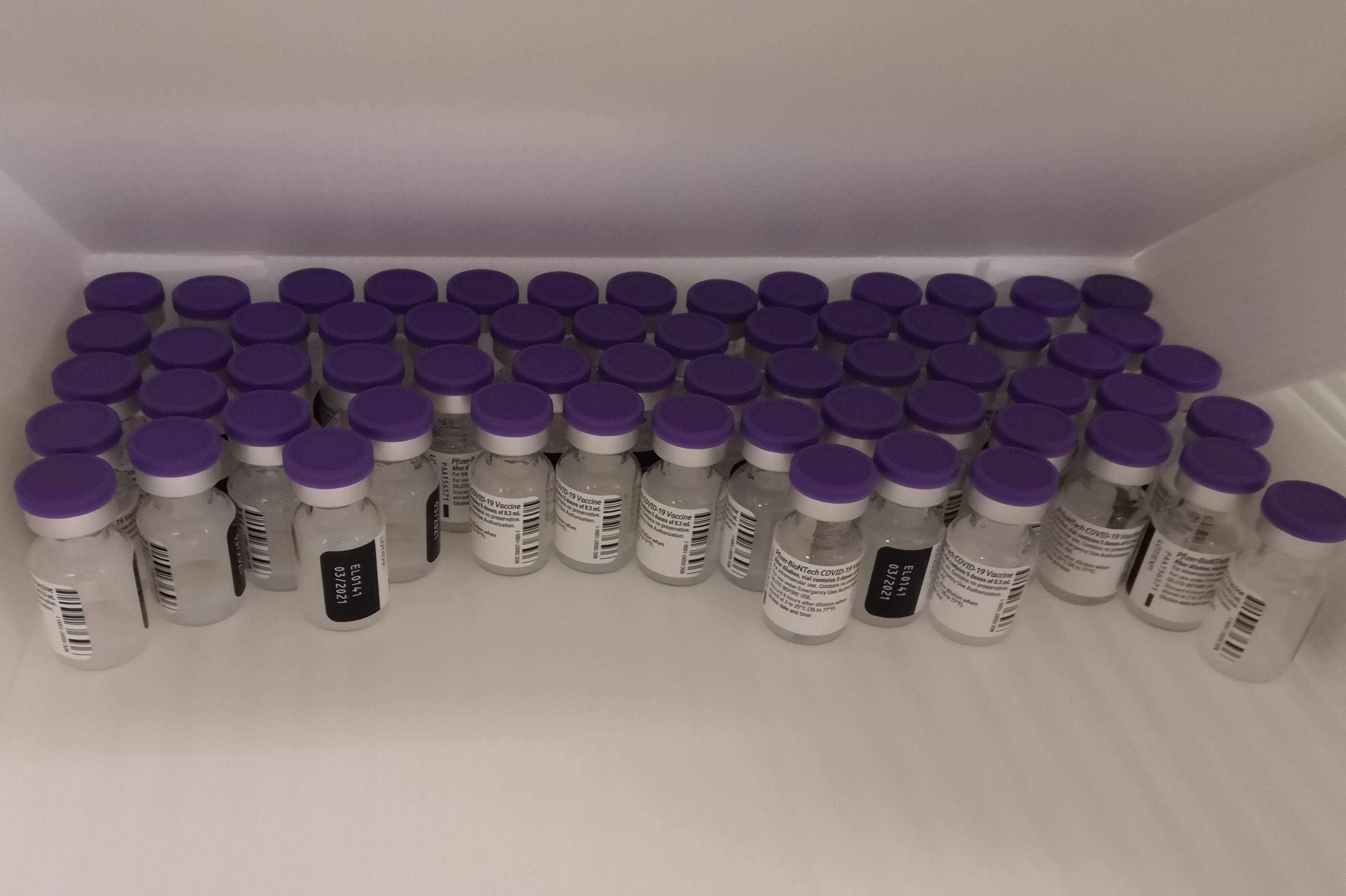 Significant moment
The occasion was marked in a variety of ways - from cheers and clapping as our patients received their vaccines, to cups of tea and posh biscuits. It was a feeling of jubilation and giddy delight that the coronavirus's card was marked. But, while we rejoice in the future the vaccines promise us, it is important to remember we still have to maintain adequate hand hygiene, wear personal protective equipment (PPE) and socially distance. This is progress, but the pandemic is not over yet.
As a pharmacist, my role involved supporting the team by either vaccinating, fielding queries about the process, or discussing any concerns about the vaccines from our patients. I've spent a fair bit of time in recent weeks debating the movement and storage of vaccines, the processes we use to vaccinate our patients and advising about allergy status.
There are lots of people concerned about whether their allergies prohibit them from being vaccinated and while we might vaccinate on a mammoth scale, each person is individually important to us and we take our work very seriously.
We have resolved concerns about vaccine safety and side effects. Pharmacists and pharmacy technicians are, by nature, experienced in alleviating concerns about medicines safety and the COVID-19 vaccines are no different in this respect.  I took pride in using my own experience of being vaccinated, especially given my own history of allergies, and reassured the staff and their residents. For pharmacists, it's important for us to lead by example.
Sharing experiences and looking ahead
While our care home residents enjoyed their post-vaccine treats, mutual appreciation and thanks was exchanged by our team and the care home staff for our combined effort in healthcare as part of the pandemic.
The teams told stories of heartache and measures taken to make sure their residents had contact with family, and goosebumps rose on my arms as I learned of residents who had been asking about our arrival every day for weeks. Their hopes rested on us and those tiny vials in that cool box; each person in those homes deserved every ounce of love and care our team could give, and we were the lucky ones that got to visit them while their families waited at home.
The COVID-19 vaccination programme will become a significant part of our history. The vulnerable patients in our society are relying on us to secure their future and the little army I march into care homes with, in the East Riding of Yorkshire, is just one of many in the fight against the pandemic. With everyone on board, we are sure to emerge triumphant.