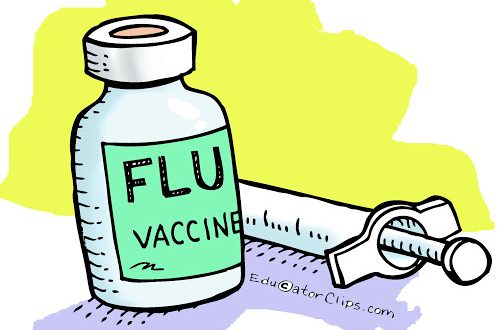 ---
Maintaining a healthy tradition
My pharmacy, SG Barai, based in Sutton, Surrey, has for the last few years been offering a flu vaccination service to the public, care homes and their staff.
This year, we recognised quite early on that we were going to have to really plan and co-ordinate how we provided this service in the midst of a viral pandemic. We got in touch with our care homes in the summer, before our flu jabs had even arrived, to establish their plans for vaccinations so that we could prioritise this cohort when we received our supply.
We also saw an increase in the number of GP practices approaching us to vaccinate the residents of care homes and we have been able to support these requests.
The CCG flu leads and clinical directors of my local primary care network worked together to make sure all care homes in our area had made arrangements for vaccinations. Compared with previous years, this proactive, co-ordinated and novel approach has really helped everyone involved.
A combination of social distancing measures and restricted access to care homes to limit risk of virus transmission, led us to invite care staff to our pharmacy rather than for us to visit them. As soon as we received flu vaccine stocks we sent invitations with details of how to contact us, book appointments and ask any questions they may have.
Communication and reassurance
Many staff who contacted us were worried about having the jab, some had never had it before, and others were concerned about side effects. We were able to allay their fears and consequently vaccinated many people for the first time this year, which is great.
The NHS London team has commissioned an enhanced service from community pharmacy whereby we can vaccinate all staff in care homes including those involved in administration, cleaning and catering. This expansion of provision has really helped the homes make sure all staff are protected.
Sutton does have a number of social care staff still to be vaccinated and there are plans to arrange one-off clinics in central locations to increase local uptake.
Local community pharmacists have been invited to support these events as they are able to vaccinate any eligible patient, unlike GP practices which only vaccinate those who are registered with them.
Despite having some issues with the delivery and availability of flu vaccines earlier this year, we've chosen to be pro-active in our preparations and this has been greatly appreciated by care home teams. Next year, we will plan ahead again. This will include ordering larger quantities of vaccines to avoid any delay in vaccinating early in the season.
If this pandemic has taught us anything it is to appreciate the true value of contingency and the importance of reaching out to those most in need. It's what community pharmacy is all about. We are very proud to play our part in keeping frontline health and care staff – and by extension the wider population – safe, well and protected.
Do you or your health and care colleagues need to be vaccinated? Remember…
Health and social care workers are a priority group for vaccination. If you're told otherwise, this is wrong.

Although social care workers aren't required to bring ID proving your care status to GPs or pharmacists, it is still advisable to do so to avoid misunderstandings and any potential delays.