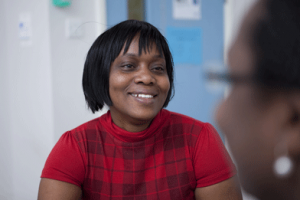 ---
New workforce race and equality standard for social care
Raising awareness of the daily workplace experiences of people from Black, Asian and Minority Ethnic backgrounds can sometimes open old wounds and highlight negative experiences lying just beneath the surface.
When organisations commit to listening, understanding and responding to these experiences, often for the first time, the rawness of their non-Caucasian staff's 'daily struggles' can seem shocking, even if - for them - it's part of everyday life.
With this in mind, we recently held an engagement event for local authorities to talk through our plans for the Workforce Race and Equality Standard (WRES) for social care.
The response from the sector has been excellent, with near 100 people attending and senior support from leaders across adult and children's services and the Local Government Association (LGA).
The NHS WRES has established a shared framework and principles for progress in workforce race equality. This involves submitting data reports on an annual basis around metrics (there are nine in the NHS version) which highlights disparities in experiences between white and non-white staff. Organisations can then develop action plans from the findings and identified local priorities.
The current initiative in social care builds on this and also our own prior work and thinking over the last three years.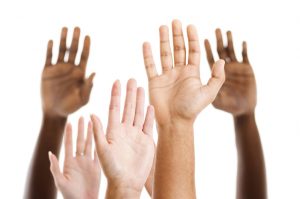 Why do we need it?
The design of a social care WRES was a recommendation in a scoping report for Skills for Care following wide consultation with the sector.
Existing approaches to achieving workforce race equality were not bringing about change fast enough, requiring a new action orientated, solution-focused approach​.
We see from UCAS' recent analysis that 36% of those accepted on to social work undergraduate programme are from minority ethnic backgrounds, the highest proportion among all such programmes in England. However, staff from these groups remain under-represented in managerial roles.
Health inequalities highlighted by COVID-19 have raised broader questions about our communities and workforce.
What was clear from the engagement event was that people are interested in action. Nearly 200 people from 39 local authorities attended to learn more about becoming sites where a WRES for social care departments could be implemented.
This is a significant moment in time, one where, as social care and local authority leaders, we can start to challenge the inequalities that are clearly evident and take action. It is vital that a sector built on the principles of equality and social justice, takes true accountability and solid steps towards real change.
We have a task and finish group supporting the development of the WRES including BASW, ADASS, LGA, DfE, Skills for Care and a black, asian and minority ethnic communities advisory group.
If you are interested in becoming one of the initial sites, click this link for more information and the expression of interest process.