---
Everyday dedication
Even though I was a young carer myself, I still find it hard sometimes to take in just how much adult responsibility can fall on the shoulders of such young people.
In fact, a lot of young carers are providing the sort of support for family members that many adults would struggle with.
It could be emotional support for a sibling or parent, physical care for a severely disabled parent unable to get out of bed alone, looking after siblings with autism, accompanying someone to appointments, administering medication, or even ensuring household bills are paid.
These are remarkable young people. So you'd think that we'd know all about them - and be doing everything in our power to support them as they juggle the pressures of school life with the need to provide care at home.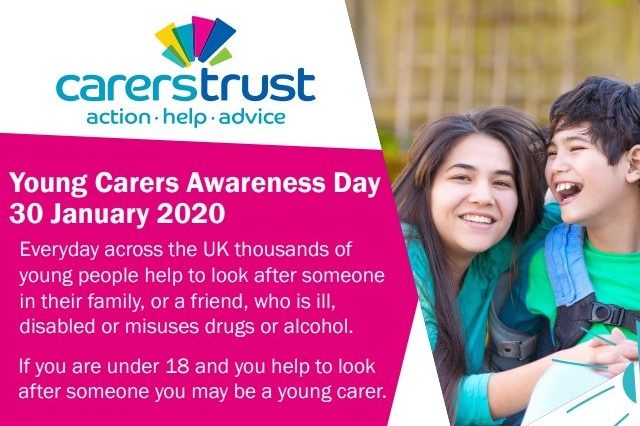 True cost of caring
The truth is rather different, however. All too often schools and local authorities, already under huge budgetary pressures and strain, fail to identify young carers. Left unidentified, the needs of young carers go unsupported.
The consequences could not be more serious, with research showing young carers on average achieve nine grades lower in their public exams than their peers who do not have caring responsibilities.
These problems are less likely to build up if young carers are proactively identified as early as possible. So that's why Carers Trust has made Count Me In! the theme for this year's Young Carers Awareness Day. We want schools to work to identify young carers at an early stage so appropriate support can be put in place.
We also want them to recognise young carers as a group of learners who require additional recognition and support so they can engage in their education and go on to lead enjoyable, fulfilled lives.
Work in hand...
And as we mark Young Carers Awareness Day today it's heartening to see that work is already under way to identify and support young carers.
Take the Carers Action Plan, for example. As part of ongoing work to deliver the Plan, Carers Trust was delighted to be commissioned by the Department for Health and Social Care to write Identification Practice of Young Carers in England, co-authored with the specialist social research agency, NatCen.
The guide builds on the Children and Families Act 2014 which places a duty on local authorities to take 'reasonable steps' to identify young carers in their area who have support needs.
This new guide, launched today, sets out these duties and shows how local government can work with their partners in education, health and social care, and the voluntary sector, to take the steps necessary to increase identification of young carers.
There could be no timelier moment for the new guide's publication than today. And Carers Trust stands ready with our Network Partner members to help local authorities form these partnerships.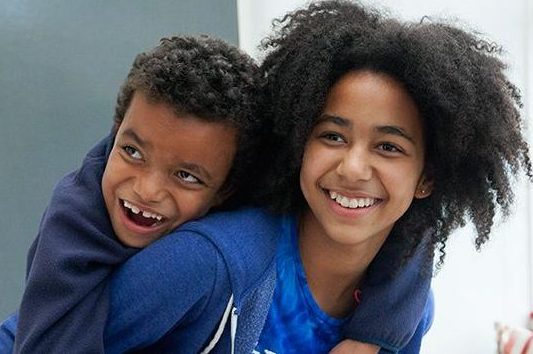 ...and work still to do
But as welcome as this work is, we cannot leave it there. With hundreds of thousands of young carers across the UK struggling to balance the pressures of school and their caring role, none of us can sit back and wait for government and local authorities to come up with a solution on their own.
We all need to play our part in looking out for young carers and making sure their circumstances at home are understood so they can thrive in the classroom and go on to lead the fulfilling and happy lives that every young person deserves.
Find and follow
Twitter: @garethhowells09
Click here to find out more about Young Carers Awareness Day
Follow on social media: #CountMeIn and #YoungCarersAwarenessDay