Last week, unpaid carers and their supporters celebrated Carers Rights Day. Good friend of this blog and tireless campaigner for improved support for unpaid carers, Fatima Khan-Shah, returns with a new post explaining why this day matters.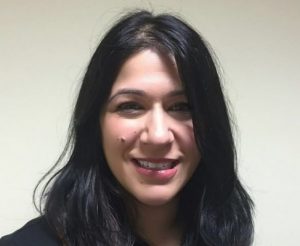 There are 6.5 million carers in the UK today – that's approximately 1 in 8 adults. It's a significant number and one that will only get bigger.
Carers Rights Day is an opportunity to bring organisations together across the UK to help this dedicated community of family, friends and loved ones understand their rights and find out how they can get the help and support they need and deserve.
I recall the first time I heard about this important day. I attended an independent sector organisation event in Huddersfield where they were handing out information about making sure the person I cared for received the right benefits.
While I was there, I also found out about carers assessments (CAs). These were important things to consider of course but, because I had so many other things going on in my life as a mum and a carer, a CA was at the bottom of my 'to do list'. I clearly needed a break.

I hear this so much from other carers; that they never prioritise themselves, that their physical or mental wellbeing is never top of their lists.
This really worries me, because if a carer becomes unwell and gets to the point of being unable to care for loved ones, there is often no back up to step in; the consequence being they feel worn out, unsupported and alone.
This is how carers themselves end up in the health and social care system - something they never plan for or welcome. It also runs counter to the increasing focus on prevention in health care – a strategy that seeks to intervene and mitigate health problems before they become more serious, costly and difficult to treat further down the line.
Sadly, around 61% of carers* say that they have suffered physical ill health as a result of their caring roles. This increases to 72% who have experienced mental ill health – and all because they care for their family, friend or a neighbour to the exclusion of their own, equally important needs.
It is therefore vital that the health and social care system works in a joined up and person-centred way to identify the warning signs as early as possible. In this way, carers can be signposted to local services for timely advice and support before they reach crisis point.
Here in West Yorkshire and Harrogate, we are proud to have just this kind of process in place. Across Bradford District and Craven, Calderdale, Harrogate, Kirklees, Leeds and Wakefield we're making sure carers are identified and signposted to support and advice delivered by our amazing colleagues across all sectors.
There is some great working taking place and this is where the partnership (also known as an integrated care system) really comes into play. We can share the good work taking place throughout the area in partnership with local communities.
There is so much still to do, which is why Carers Rights Day is so important. We need to work together to heighten the profile of carers across the health and social care system and identify many more 'hidden' carers, young and old, who works tirelessly 24/ 7 whilst keeping their head down and just getting on with it.
Carers save the economy the equivalent of £132 billion and at last, thanks to initiatives like Carers Right Day, we are starting to recognise them as an important resource and as equal partners in care.
That's why we need to come together on every Carers Rights Day to celebrate and thank them for their contribution to the system, acknowledge the challenges they face, and share vital information to help them live well - and care well - each and every day.
*Carers UK state of caring survey 2018