"No single person or organisation can improve the quality of adult social care on their own" says Donna Campbell, Assistant Ombudsman for adult social care with the Local Government and Social Care Ombudsman. "Everyone who uses, provides, commissions, oversees or supports care and support services must play their part."
In her debut blog post, Donna explains the importance and value that robust complaints procedures play in raising the quality of adult social care services.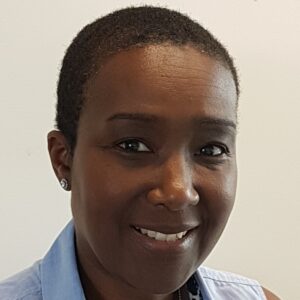 Last year representatives from across the adult care spectrum came together to create the Quality Matters initiative.
Quality Matters agreed six priorities – the first of these was acting on feedback, concerns and compliments.
We wanted to make sure people who use services, their families and carers receive information that is clear and standardised, and that complaints are handled quickly and effectively.
We've now launched the single complaints statements, which have been produced with Healthwatch England and representatives from across the social care sector including care providers and commissioners.

We've produced two statements: the first is for social care providers, practitioners and organisations commissioning and providing social care.
The second statement, which is also available as an accessible easy read document, is for people who use care services, their unpaid carers, families and representatives.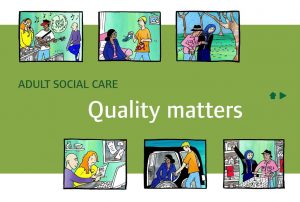 I am always concerned about the reluctance of people receiving adult social care services to complain.
At the LGSCO we only see the tip of the complaints iceberg – those people and their carers who are tenacious enough to take their complaint through to independent consideration.
This may because care providers and councils have mature, responsive complaint handling procedures or it may be that people do not know how to complaint or what they can expect if they do.
I hope the complaint statements will go some way in addressing this issue.
The single complaints statement aims to give a consistent message and clear signposting advice for people wherever they enter the system.
The statements will make it clearer for people who use the services to understand what should happen if they raise a concern and how they should be treated.
We hope providers won't just read the statements and leave them on a shelf somewhere –we believe they are practical, accessible guides to good complaints handling and a useful addition to any practitioner's toolkit.
Ideally, we hope providers and other relevant bodies will include the statement on their websites to be used by the people who use services as well as social care practitioners.
The statements, including a print-ready easy read version of the document can be downloaded from our website.