In the summer of this year, a bold statement of intent was published setting out a single view of high quality adult social care. The creation of commissioners, providers, staff, national bodies and people who use services, their families and carers, it was a joint commitment to making a real difference for service users, carers, families and everyone working in the sector. It was called Quality Matters.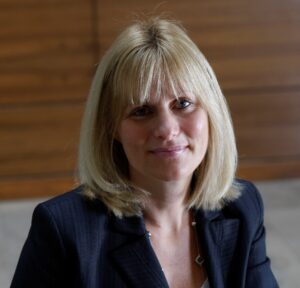 The National Institute for Health and Care Excellence (NICE) was one of its many contributors.  Professor Gillian Leng, Deputy Chief Executive and Director of Health and Social Care at NICE believes that the delivery of effective and efficient care is dependent upon health and social care services working more closely together. Quality Matters embodies this ethos and in her first blog for Social Care News she explains why…
A recent report by the charity Age UK found that funds transferred from the NHS to social care grew from 2 percent in 2006/7 to 16 percent in 2015/16.
This reflects the growth in the social care sector identified by Skills for Care's workforce estimates which suggest more than 20,000 organisations are now providing care, with a combined workforce of nearly 1.6 million.
As the system grows it's hugely important that social care and NHS services work together effectively, building good relationships to meet the many challenges ahead of us.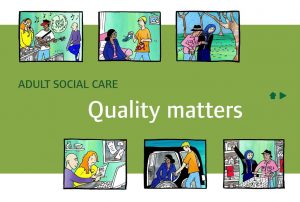 It's a major commitment of the NHS Five Year Forward View, supported by the development of Sustainability and Transformation Partnerships (STPs), which bring organisations together to focus on the needs of local populations.
We know that people's experience of care is not limited to one care worker, clinician or setting – it's integrated across many different health and social care services. By working together we can make a real difference. Adult social care can positively transform people's lives.
The quality of services delivered in social care really matters. People who access them deserve to receive care that is safe, effective, caring and responsive.

As an organisation, NICE sets standards for social care to support high quality care being delivered across the country. Our work is ongoing, and so far we've developed:
Guidance for social care
We've produced a number of guidelines and quick guides to set best practice in social care.
We also recently launched a Quality Improvement Resource which will help shape services and ultimately improve adults' well-being. It was co-produced with local authority commissioners, provider organisations and the Care Quality Commission (CQC). The resource maps our quality standards and guidance against the CQC's key lines of enquiry. You can read more about the resource here.
We know that adults' care needs are rising. Adults with long-term and multiple health conditions and disabilities are living longer. The number of adults aged 85 or over is rising faster than the population as a whole.
We also know that local authorities' total spending has fallen by 8 percent between 2010-2013 and is projected to continue falling. Our work will have even more important during these challenging times.
So, whilst the above are some of the areas we've developed to support social care, we'll need to continue looking at ways to help individuals and organisations across the field build a better system, something we can all be proud of and which aligns with our commitments and values.
NICE will continue to collaborate with our many health and care partners across the system to make this happen.
Social media
Follow us on Twitter @NICEComms