Introducing the National NHS Complaints Managers Forum. Already well established with over 690 members, the forum is a group of complaints, patient advice and liaison services (PALS), patient experience managers and others involved in complaints and patient feedback from across England. It's Chairman, John Dale LLB (Hons) explains its importance…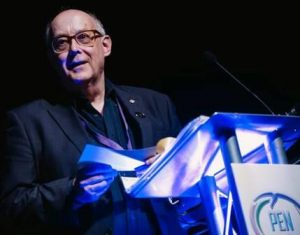 This forum is now the only place where members can talk to one another and have a central voice back to organisations and agencies including the Department of Health (DH), Parliamentary and Health Service Ombudsman (PHSO), NHS England (NHSE) and NHS Improvement.
Its principal aim is to help members deal with complaints, enquiries and other forms of feedback while improving the process through sharing and representing staff involved in these matters.
With DH downsizing and devolving more and more to other organisations, the question often asked is: "Who are the leaders?"
Also, while the regulations are in statute there are more and more important documents being published such as 'My expectations' and the NHSE Toolkits. These publications don't always match with what the regulations say.  There are also other issues that need sorting out in terms of consent and FOI requests. The forum can be used as a stepping stone to try to resolve these issues.
As health and social care services must start working more closely together it would be logical for us to open our forum to social care professionals. This will help us develop the website and monthly update to better serve these members, just as we are doing with dentists and GP's.
The forum's 690 members include all regulators and a number of patient and conciliation groups. There are currently four local councils that are also members and it is free to join.
So what are the benefits of joining?
Two free complaints conferences a year and one patient experience and advice conference.
A website and monthly update email providing news, help and information
The forum supplies members to working parties set up by DH, NHSE and PHSO
Our views are requested on changes and document before they are released
A free online library of procedures, patient leaflets, job descriptions and posters
Advice and support for managers on the ground
Peer advice through networking in regional and local groups and submission of questions via monthly email.
Free closed LinkedIn group
The monthly email covers topics such as conferences, local and regional group listings, Patient Experience Network newsletters and awards, news from NHSE, DH, and other regulatory bodies, members' questions, news updates and other media reports. The update also features a section covering social services, as does the website.
To join, just send an email to dalejohno@aol.com with your name, practice, email and telephone number.