Throughout her career, Sharon Allen, Chief Executive of Skills for Care has been clear that carers are vital to supporting the needs of the most vulnerable people in our communities. In her latest blog, part of our ongoing Carers Strategy call for evidence, she explains why…
There are nearly six million carers in the UK and their contribution is worth £132 billion to our nation.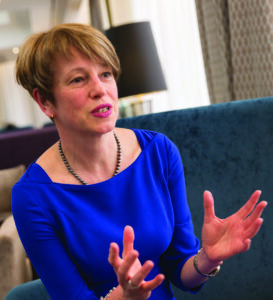 In my experience there is no such thing as a typical carer - many combine work and caring, some care across generations, others care for more than one person or care for people with ever more complex needs. Some carers are children themselves.
To put their contribution in context, the social care workforce in England that my organisation supports with learning and development opportunities is only 1.5 million strong.
The reality is that not everyone makes a conscious decision to become a carer; caring can 'creep up' on people as the circumstances of a loved one changes. Social care professionals must never take their contributions for granted, or assume that they are comfortable with being a carer.
I think the challenge for care workers is to see their relationship with carers as a 'team effort' to get the best outcomes for the person with care and support needs. This means working with them to learn from their unique knowledge of that individual thus making the best of the resources on offer to maximise choice and control for the person being supported.
Our experience tells us very clearly that working as a team with carers - and listening to them - requires particular skills and knowledge, and this is where Skills for Care comes in.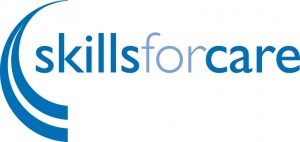 The Care Act gave carers parity to carers with those who use services with a greater emphasis on carers assessments. That's why we worked with the Carers Trust to develop a free e-learning unit for those undertaking assessments, which was backed up with easy to use guides to working in a family centred way, and help for workers to understand how carers can use their community effectively.
We offer guidance to the sector's 18,000 employers on how best to support the needs of carers who are also their employees in our Carers in your workforce matter guide.
But we can and must do more otherwise we risk a generation of carers burning out as they care for people with complex needs who are living longer.
Our work with the Pioneer integration sites gives us a real opportunity to see carers as 'part of the team', seeing where professionals and carers can share learning. It is obvious that carers can inform the development of new job roles that reflect the holistic approach we will need as the number of people with complex needs inevitably grows.
The Carers Strategy call for evidence is a good starting point, but it is only useful if it underpins an honest debate about how we must all see carers as 'everybody's business'.
Which is why I am encouraging all social care organisations – and those working with them - to engage with this exercise. Tell the call for evidence how you work as individuals and businesses to support and complement the efforts of unpaid carers. But more than that, express what more could and should be done to make supporting them easier.
As employers and employees, identify the organisational and cultural barriers to providing better services – not just to clients but within the workplace - and suggest how they might be overcome. And make it personal too. If you have care responsibilities yourself, describe your experience in the context of your working life and how your mental and physical health needs have been served.
Meanwhile, progress has been made to shift the focus more onto carers' lives, but I know we still have some way to go. Changing the workforce's relationship with them is critical to how we meet our aspirations for parity.