"For people living with dementia, no one size of care package fits all," explains Hilda Hayo, Chief Admiral Nurse and CEO for Dementia UK following the recent launch of a new joint declaration on post-diagnostic care by NHS England, the Department of Health and a broad range of partners from across the health and care sector…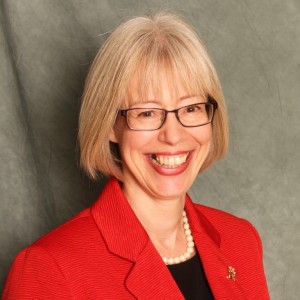 "Care of this kind must be personalised, flexible, culturally relevant, and everyone should have equal access to it. Individuals living with dementia, their families and carers should receive appropriate care and support – from diagnosis through to end of life – to ensure they live the best lives possible.
This can only be achieved through collaboration and partnership working. That's why I and my Dementia UK colleagues are proud to have been major partners in the development of the declaration. More than that, we are delighted to support this shared commitment between Government, health, social care, the third sector and other relevant partners as we work together to improve post-diagnostic dementia care. It is also heartening to see the declaration referenced in the Prime Minister's recently published Dementia 2020 implementation plan.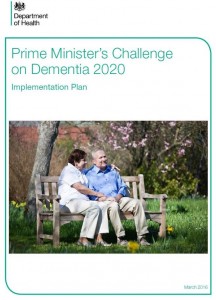 Dementia UK provides specialist one-to-one support and expert advice for people living with dementia through our world-class Admiral Nurses, and our Admiral Nursing model has been built on the foundations of partnership. Admiral Nurses play a unique role in care management by joining up the different parts of the health and social care system, and help the needs of family carers and people with dementia to be addressed in a co-ordinated way. Likewise, each Admiral Nurse service is operated as a partnership between Dementia UK and a host organisation. The majority of host organisations are NHS Trusts, but they also include charitable organisations like the Royal British Legion and private providers like the Good Care Group.
This partnership approach to help families live with dementia has proven to be very effective – both for the families living with dementia and the health and social services. Admiral Nursing helps to greatly reduce the costs on both health and social care budgets. An evaluation of an Admiral Nurse pilot study in South Norfolk identified savings of over £440,000 for health and social care in the area, in just the first 10 months. The South Norfolk service also reduced contact time of affected families' with GPs, nurses and social workers, and helped to avoid any unnecessary hospital admissions and care home costs.
In the first 12 months of launching an Admiral Nurse service in Sutton – which is hosted by Sutton County Council, Sutton CCG, and Dementia UK – we were able to show cost savings of £296,466 in health and social care. An evaluation report revealed that 100 percent of carers had said the service had improved the support they receive for caring, 100 percent of carers said the service had improved their quality of life, and 88% of carers said the service had reduced the stress they were incurring due to their caring role.
Partnership working is proven to help families living with dementia, which is why this declaration is such a positive step forward for us.